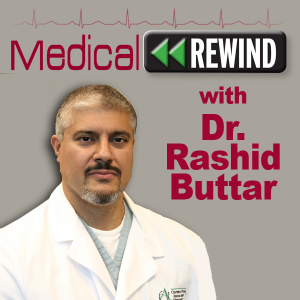 If you missed any of the Medical Rewind shows with Dr. Rashid A. Buttar and Robert Scott Bell, be sure to go to www.MedicalRewind.com to listen to the show replays.
..
TO DOWNLOAD: Click on "DOWNLOAD MP3" in the player below.
Get ready to learn things not traditionally taught to medical doctors!
Some of the things you will hear Dr. Buttar and Robert talk about in this week's show are:
More ridiculousness: In a consensus statement published in the journal Obesity Reviews, experts from the World Obesity Federation make the case for defining obesity as a disease process. They argue that, by recognizing the primary agent as food rather than an infectious microbe, it fits a widely-accepted model of disease.
Autism, Vaccination and Immigrants – Yet another Clear Correlation An Update
Patients: Roundup gave us cancer as EPA official helped the company
We know (or think we know) that high blood glucose, or hyperglycemia, is linked to diabetes and obesity. But now scientists have also recently discovered a link between excess blood sugar and Alzheimer's disease. Researchers have established a "tipping point" link between excess blood glucose and the disease, meaning that people who eat a lot of sugar could be more likely to go on to develop Alzheimer's.
… AND MUCH MORE – LISTEN NOW!
Is there life after Trans-D Tropin? YES there is. There is an option. Did you know about the FDA destroying supplement companies by claiming that their products are unapproved new drugs? Click here to read a special message and find out the alternative to Trans-D Tropin.
..
How can you get an Advanced Medicine Seminar in your city?
Just get 50 or more of your friends together and contact info@drbuttar.com to learn the details.
..
Remember to pick up the international best seller "9 Steps To Keep the Doctor Away!" http://www.the9steps.com/ (if you buy the book, you can get a DVD for an incredible discount!)
..
..