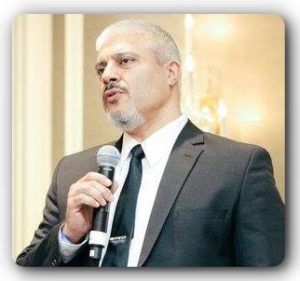 Medical Rewind is now the Advanced Medicine with Dr. Rashid A. Buttar!!
If you missed any of the Advanced Medicine radio shows with Dr. Rashid A. Buttar and Robert Scott Bell, be sure to go to www.MedicalRewind.com to listen to the show replays.
..
TO DOWNLOAD: Click on "DOWNLOAD MP3" in the player below.
Get ready to learn things not traditionally taught to medical doctors!
Some of the things you will hear Dr. Buttar and Robert talk about in this week's show are:
Dr. Brownstein: Where Is Our Billion Dollars to Develop a Zika Vaccine? – Did you ever wonder what happened to Zika? You should, as our Government gave the Centers for Disease Control and Preventio
n (CDC) $1.1 billion to study and develop a vaccine against Zika. Where did that money go and what happened to Zika? Recall that the Zika virus was making national headlines in 2016 as the CDC and other Powers-That-Be were claiming that Zika was responsible for the microcephaly epidemic that was occurring in one area of Brazil. I know many of you do not like the term "fake news." (Trust me, I hear about it every time I use it, especially by my much older sister.) But, I can find no better way to describe the mainstream reporting Zika coverage by the media, which was being driven by the CDC.
2016 saw increase in birth defects potentially linked to Zika – From the first half of 2016 to the second half of 2016, there was an increase in the number of birth defects potentially related to Zika virus infection, according to research published in the Jan. 26 issue of the U.S. Centers for Disease Control and Prevention's Morbidity and Mortality Weekly Report. Augustina Delaney, Ph.D., from the CDC in Atlanta, and colleagues analyzed data from 15 U.S. jurisdictions conducting population-based surveillance for birth defects potentially related to Zika virus infection. Overall, 2,962 infants and fetuses met the case definition (3.0 per 1,000 live births).
We tend to think of breast cancer sufferers as women over the age of 60 – yet this is a disease which can affect both women and men at any age. This month marks five years since Jon Baker, a 37-year old police officer from Runcorn, Cheshire, died of breast cancer. He had been diagnosed two years earlier, but not before he had visited his GP twice, complaining of a breast lump, and twice been sent away with antibiotics for an ingrowing hair. Even after breathlessness had taken him to hospital, he was sent back to the GP and it was only after five months – following Jon's insistence on further investigation – that breast cancer was diagnosed. Contrary to popular belief, men can develop breast cancer too, whether they are young or old.
As flu blankets the nation, a new study links the virus to heart attacks – The flu doesn't just cause aches, chills and debilitating fatigue. A new study shows it may also increase the risk of a heart attack. The Canadian study, published in the New England Journal of Medicine, shows a six-fold increase in heart attacks shortly after people get the flu. "We found that your risk of a heart attack is six times higher in the first week after the diagnosis of influenza, which is a significant increase for that short period of time," said Dr. Jeff Kwong, lead author of the study and a scientist at the Institute for Clinical Evaluative Sciences and Public Health Ontario. The study arrives in the middle of a particularly harsh flu season.
… AND MUCH MORE – LISTEN NOW!
Is there life after Trans-D Tropin? YES there is. There is an option. Did you know about the FDA destroying supplement companies by claiming that their products are unapproved new drugs? Click here to read a special message and find out the alternative to Trans-D Tropin.

..
How can you get an Advanced Medicine Seminar in your city?

Just get 50 or more of your friends together and contact info@drbuttar.com to learn the details.

..

Remember to pick up the international best seller "9 Steps To Keep the Doctor Away!" http://www.the9steps.com/ (if you buy the book, you can get a DVD for an incredible discount!)
..
..