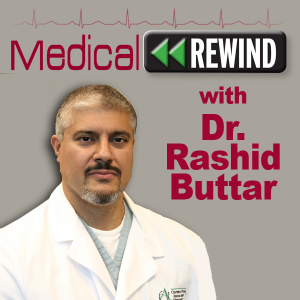 If you missed any of the Medical Rewind shows with Dr. Rashid A. Buttar and Robert Scott Bell, be sure to go to www.MedicalRewind.com to listen to the show replays.
..
TO DOWNLOAD: Click on "DOWNLOAD MP3" in the player below.
Get ready to learn things not traditionally taught to medical doctors!
Some of the things you will hear Dr. Buttar and Robert talk about in this week's show are:
Special guest Dr. Marlene Siegel connects with Dr. Buttar and discuss more incredible veterinary healing stories!
We'll talk about the scam of the annual rabies vaccine booster, especially when many of the first shots are given before an antibody response is even possible! Of course, licensed doctors usually fear reprisal for doing things that go beyond the standard of care.
Can you use silver IVs for dogs with infection? Dr. Buttar relates how higher mammalian species are all similar to humans. The healing will transcend species on today's broadcast!  What about magnetic resonance? There is a higher order of healing beyond the molecular reductionist worldview. We'll talk hologram impact on intrinsic energies and how healing one animal can heal other animals in their proximity. Even harnessing the power of placebo is a legitimate way to support real recovery. It has everything to do with intention! Much like prayer and meditation, there are many ways to open up the floodgates of healing from another level.
We'll discuss the consciousness shift evidenced in the way people are putting a value on health, with less resistance to investing in real (organic) food. Getting beyond the victim mentality in disease is key. You have the innate intelligence. Get good with your gut!
To find reliable and trusted product reviews for all your pet care, click on Furrytips.com.
Is there life after Trans-D Tropin? Yes there is. There is an option. Did you know about the FDA destroying supplement companies by claiming that their products are unapproved new drugs? Click here to read a special message and find out the alternative to Trans-D Tropin.
..
How can you get an Advanced Medicine Seminar in your city?
Just get 50 or more of your friends together and contact info@drbuttar.com to learn the details.
..
Remember to pick up the international best seller "9 Steps To Keep the Doctor Away!" http://www.the9steps.com/ (if you buy the book, you can get a DVD for an incredible discount!)
..
..