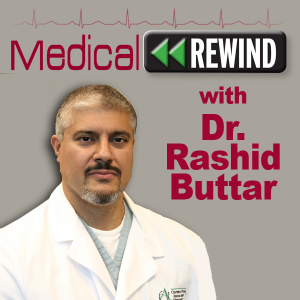 If you missed any of the Medical Rewind shows with Dr. Rashid A. Buttar and Robert Scott Bell, be sure to go to www.MedicalRewind.com to listen to the show replays.
..
TO DOWNLOAD: Click on "DOWNLOAD MP3" in the player below.
Get ready to learn things not traditionally taught to medical doctors!
Some of the things you will hear Dr. Buttar and Robert talk about in this week's show are:
What's the Vaxxed story backstory? Was there a plan in place for what happened after Robert De Niro pulled the plug on showing this important documentary at the Tribeca Film Festival? Did anyone seriously expect the mainstream media not to denigrate the movie without even acknowledging what is in it?
RSB engages Dr. Rashid Buttar in an Advanced Medicine discussion of strategy, or strategery in doing battle with the vaccine-promoting bad guys. Be prepared. Even if you are not a Boy Scout, the concept is a good one as you navigate your way through the earth plane, particularly if you plan to speak truthfully about the dangers of drugs and vaccines.
The study of physiology is cool because it teaches us how the body works, Unfortunately, doctors come in with their intense study of pharmacology and screw it all up. Drugs and other toxins reduce the body's ability to be nimble in adapting to challenges from the environment. Mercury in any form only adds to the blockage, whether it comes from shots, dental amalgams or other environmental sources. Don't necessarily believe what doctors tell you, they may be loaded with mercury.
Is there life after Trans-D Tropin? Yes there is. Did you know about the FDA destroying supplement companies by claiming that their products are unapproved new drugs? Click here to read a special message and find out the alternative to Trans-D Tropin.
..
How can you get an Advanced Medicine Seminar in your city?
Just get 50 or more of your friends together and contact info@drbuttar.com to learn the details.
..
Remember to pick up the international best seller "9 Steps To Keep the Doctor Away!" http://www.the9steps.com/ (if you buy the book, you can get a DVD for an incredible discount!)
..
..