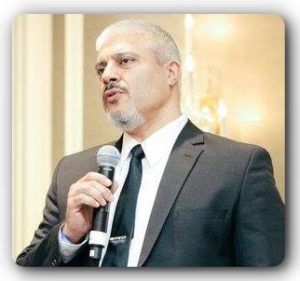 Advanced Medicine with Dr. Rashid A. Buttar!!
If you missed any of the Advanced Medicine radio shows with Dr. Rashid A. Buttar and Robert Scott Bell, be sure to go to www.MedicalRewind.com to listen to the show replays.
..
TO DOWNLOAD: Click on "DOWNLOAD MP3" in the player below.
Get ready to learn things not traditionally taught to medical doctors!
Some of the things you will hear Dr. Buttar and Robert talk about in this week's show are:
Combination Vaccines and Febrile Seizures: Should Parents be Concerned? The childhood immunization schedule recommended by The Center for Disease Control and Prevention (CDC), calls for 50 doses of 14 vaccines by a child's 6th birthday. These vaccines are delivered in a series of shots, some of which are multiple vaccines combined into one injection. In the U.S., there is an ongoing trend to increase the number of recommended vaccines on the CDC childhood immunization schedule as well as to increase manufacturing of combination vaccines. In fact, the FDA just approved a new hexavalent (6:1) combination vaccinemanufactured in partnership between Sanofi Pasteur and Merck for children between 6 weeks and 4 years of age. This combination vaccine includes diptheria, pertussis, tetanus, hepatitis B, poliomyelitis and invasive haemophilus influenza type B. but will still require an additional DTaP vaccine to complete the series.
Researchers working on vaccine that could prevent common cold A cure for one of the leading causes of the common cold and other respiratory diseases may not be far in the future. Researchers at UPMC Children's Hospital of Pittsburgh are working on a vaccine for Human metapneumovirus or MPV.  The virus can cause respiratory infections in children and infects everyone by age 5. "If one of your kids gets a cold around February or March and they bring it home to you," Dr. John Williams said, "that could likely be MPV or metapneumovirus." Williams is developing the vaccine. He's been studying MPV since it was discovered in 2001, but said it's been around for hundreds of years and can be deadly. "Although most people who get MPV are just going to have a cold," Williams said, "plenty of people – kids and adults – are going to be hospitalized every year and some of them are going to die." That's why health experts, including pediatrician Dr. Jennifer Preiss, believe developing a vaccine is so crucial. "That is huge," Dr. Preiss said. "Less hospitalizations, less mortality and morbidity."
A Mother's Exposure to Pesticides During Pregnancy May Raise Children's Autism Risk In one of the largest studies looking at the potential effects of pesticide exposure on still-developing fetuses and newborns, scientists found that exposure to the most commonly used pesticides was linked to higher risk of autism spectrum disorder. Led by Ondine von Ehrenstein, associate professor in the Fielding School of Public Health at the University of California, Los Angeles, the researchers analyzed autism registry data in California along with data on pesticide spraying in the state. They published their findings in the BMJ. Overall, the study included nearly 38,000 people, with 2,961 cases of autism. The scientists found that women who were pregnant and who lived within a 2,000 meter radius of a highly sprayed area were anywhere from 10% to 16% more likely to have children diagnosed with autism than women who lived in places farther away from sprayed areas.
ADHD drugs can lead to psychosis in some according to new study  A new study on the effects of medication prescribed to those with attention deficit hyperactivity disorder suggests that teens and young people could face an increased risk of psychosis with certain drugs. The study, conducted by researchers at McLean Hospital and Harvard Medical School, looked at teens and young people who had recently begun taking two classes of drugs – amphetamines (marketed as Adderall and Vyvanse) and methylphenidates (marketed as Ritalin or Concerta) – used to treat ADHD. The study showed that while the chance of developing psychosis – a condition that affects the mind and causes a person to lose contact with reality – is low, there is an increased risk of developing the disorder in patients taking the amphetamines.