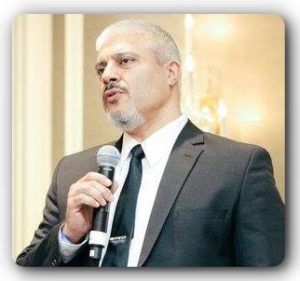 Advanced Medicine with Dr. Rashid A. Buttar!!
If you missed any of the Advanced Medicine radio shows with Dr. Rashid A. Buttar and Robert Scott Bell, be sure to go to www.MedicalRewind.com to listen to the show replays.
..
TO DOWNLOAD: Click on "DOWNLOAD MP3" in the player below.
Get ready to learn things not traditionally taught to medical doctors!
Some of the things you will hear Dr. Buttar and Robert talk about in this week's show are:
A quiet rise in unvaccinated children could put the U.S. at risk of outbreaks – Vaccine exemption rates among infants and school-aged children have been quietly rising, creating volatile pockets of unimmunized individuals, new data from the Centers for Disease Control and Prevention shows. For the third consecutive school year, unvaccinated communities have seen small but notable growth, according to the CDC's latest National Immunization Survey. One school in Oregon has toddler vaccination rateslower than those in Venezuela. Only half of the preschoolers in the state received their MMR vaccines, compared to 57 percent of Venezuelan toddlers. Overall, the CDC reported child vaccination rates have been steadily increasing since 2001. The agency's survey encompasses millions of children across 49 states* and the District of Columbia by pulling data from health care providers and schools. Their findings show that vaccine coverage remains high for 19- to 35-month-olds and kindergarteners.
'Polio Like Illness' Sweeps Across States, Some Blame Vaccines – A paralyzing condition being called a "polio-like illness" by the media is spreading at an uncomfortable pace throughout the United States. NBC News claims that 26 states are reporting a potential 87 new cases of the illness. The CDC confirmed 38 cases in September but failed to narrow those statistics down to exact states. Colorado, Texas, Minnesota, Maryland, and now New York, are all individually reporting potential cases of AFM. The NBC survey combines official and potential cases. The official name of the illness is acute flaccid myelitis or AFM. It is a viral infection, however, health officials haven't been able to confirm a single specific virus (this is something Dr. Tenpenny spoke about on the radio over the weekend). Dizziness, an inability to properly walk, difficulty swallowing and arm mobility issues have all been hallmarks of the onset of AFM.
Newlywed Dies of Sepsis After Getting Flu – A Wisconsin newlywed started to feel sick with the flu on a Monday. By Friday, she was dead. Katie McQuestion, a 26-year-old radiology technician from Kenosha, Wisconsin, got a flu shot to comply with hospital policy and had no underlying medical conditions, but she caught the flu and developed a serious complication from it: sepsis. She died on Jan. 2. "She was the picture of health," her mother told ABC News, adding that McQuestion was married in September. "No 29-year-old should have to bury his wife." McQuestion complained she didn't feel well on a mother-daughter trip to a dress shop on Dec. 29, said her mother, who asked not to be named. The following day, McQuestion was sent home sick from work. Her mother said she picked up a prescription for her on New Year's Eve. Then, on New Year's day, McQuestion called her mother and said, "Mom, I've never been this sick," her mother recalled. McQuestion's parents and husband met her in the emergency room, and doctors told them that she had a high heart rate, low blood pressure and a low temperature. They gave her anti-nausea medication and something to help her sleep, her mother said.
Does risk of embryonic malformations outweigh benefits of using SSRIs in pregnant women? – A comprehensive new review article presents the most current understanding of the role selective serotonin reuptake inhibitors (SSRIs) play in increased risk of multiple diverse gestational malformations and takes aim at the ongoing debate over whether SSRIs as a drug class can cause these malformations. The article, which also highlights the importance of serotonin—a key mediator of bioelectric control mechanisms—in normal embryonic development, is published in the preview issue of Bioelectricity. Entitled "Selective Serotonin Reuptake Inhibitor Use During Pregnancy and Major Malformations: The Importance of Serotonin for Embryonic Development and the Effect of Serotonin Inhibition on the Occurrence of Malformations," the article was coauthored by Anick Bérard, Ph.D., University of Montreal (Quebec, Canada), Michael Levin, Ph.D., Tufts University (Medford, MA), Thomas Sadler, Ph.D., University of Utah School of Medicine (Salt Lake City), and David Healy, MD, Hergest Unit (Bangor, U.K.).
Milk thistle is not only good for your liver – it can protect you from the toxic effects of chemotherapy,too – You've probably heard of milk thistle, even if you're not quite sure exactly what it is or what it can do for your health. In fact, there's a chance you see it growing wild all the time and don't even realize the power this humble weed possesses. Milk thistle has many great qualities, but it is most revered for its effects on the liver. It can improve liver enzymes, assist with rebuilding cells in the liver, and help those suffering from liver ailments. One liver-related health problem that has been growing in recent years is nonalcoholic fatty liver disease. Milk thistle can help to treat the condition and stop it from becoming its more serious form, steatohepatitis. Research has shown that milk thistle can help hepatitis patients get back to work sooner, and it also reduces anxiety and depression.