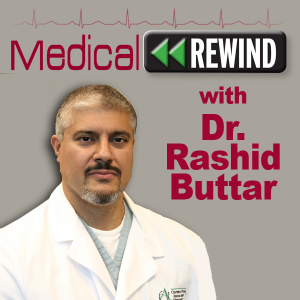 If you missed any of the Medical Rewind shows with Dr. Rashid A. Buttar and Robert Scott Bell, be sure to go to www.MedicalRewind.com to listen to the show replays.
..
TO DOWNLOAD: Click on "DOWNLOAD MP3" in the player below.
Get ready to learn things not traditionally taught to medical doctors!
Some of the things you will hear Dr. Buttar and Robert talk about in this week's show are:
New bill moving through Congress, already passed in the Senate (SB 1203) that would track vaccine compliance among our military benefits. How long until they are denied VA medical services if they refuse a chicken pox vaccine or annual flu shot?

Even if we disagree with much of what is offered at VA hospitals, how wrong is it to tie veteran's health care benefits with vaccine compliance? Were they not fighting for our freedom and theirs?


How many egregious violations of your liberty are you willing to stomach before you become the change you wish to see in the world, much less your own backyard?
Did you know about the FDA destroying supplement companies by claiming that their products are unapproved new drugs? Is there life after Trans-D Tropin? Click here to read a special message.
..
How can you get an Advanced Medicine Seminar in your city?
Just get 50 or more of your friends together and contact info@drbuttar.com to learn the details.
..
Remember to pick up the international best seller "9 Steps To Keep the Doctor Away!" http://www.the9steps.com/ (if you buy the book, you can get a DVD for an incredible discount!)
..
..