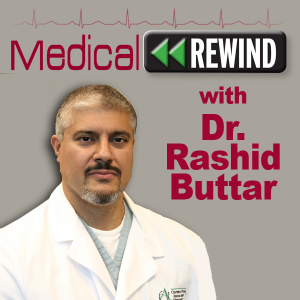 If you missed any of the Medical Rewind shows with Dr. Rashid A. Buttar and Robert Scott Bell, be sure to go to www.MedicalRewind.com to listen to the show replays.
..
TO DOWNLOAD: Click on "DOWNLOAD MP3" in the player below.
Get ready to learn things not traditionally taught to medical doctors!
Some of the things you will hear Dr. Buttar and Robert talk about in this week's show are:
Another study has been done indicating the Tylonal is linked to autism in children: Autism Spectrum Disorder (ASD) is characterized by persistent deficits in social communication and restrictive behavior, interests, and activities. Our previous case-control study showed that use of acetaminophen at age 12–18 months is associated with increased likelihood for ASD (OR 8.37, 95% CI 2.08–33.7). In this study, we again show that acetaminophen use is associated with ASD (p = 0.013).
In a new study published in the journal BMC Public Health, researchers found that patients with coronary heart disease (CHD) who were more pessimistic were more likely to die from their condition than those with lower levels of pessimism. Interestingly, however, the research team – led by Dr. Mikko Pänkäläinen of Päijät-Häme Central Hospital in Finland – found that high levels of optimism did not protect patients against CHD mortality.
… AND MUCH MORE – LISTEN NOW!
Is there life after Trans-D Tropin? YES there is. There is an option. Did you know about the FDA destroying supplement companies by claiming that their products are unapproved new drugs? Click here to read a special message and find out the alternative to Trans-D Tropin.
..
How can you get an Advanced Medicine Seminar in your city?
Just get 50 or more of your friends together and contact info@drbuttar.com to learn the details.
..
Remember to pick up the international best seller "9 Steps To Keep the Doctor Away!" http://www.the9steps.com/ (if you buy the book, you can get a DVD for an incredible discount!)
..
..