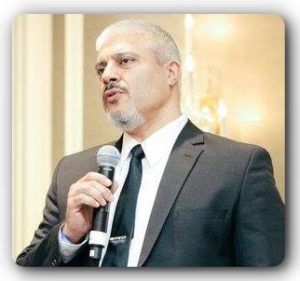 Advanced Medicine with Dr. Rashid A. Buttar!!
If you missed any of the Advanced Medicine radio shows with Dr. Rashid A. Buttar and Robert Scott Bell, be sure to go to www.MedicalRewind.com to listen to the show replays.
..
TO DOWNLOAD: Click on "DOWNLOAD MP3" in the player below.
Get ready to learn things not traditionally taught to medical doctors!
Some of the things you will hear Dr. Buttar and Robert talk about in this week's show are:
We took a scientific look at whether weed or alcohol is worse for you
— and there appears to be a winner – Which is worse for you: weed or whiskey? It's a tough call, but based on the peer-reviewed science, there appears to be a clear answer. Keep in mind that there are dozens of factors to account for when comparing the health effects of alcohol and marijuana, including how the substances affect your heart, brain, and behavior, and how likely you are to get hooked. Time is important, too — while some effects are noticeable immediately, others only begin to crop up after months or years of use. The comparison is slightly unfair for another reason: While scientists have been researching the effects of alcohol for decades, the science of cannabis is murkier because of its mostly illegal status. Here's what we know about which substance is more harmful.
MAN DIES AFTER MOB ATTACKS PARAMEDICS TRYING TO SAVEOVERDOSING DRUG USER – A man has died in Australia after paramedics trying to save him
were attacked by an angry mob. According to The Australian, paramedics were called to the Riverwood suburb of Sydney around 8 a.m. local time Sunday. There they found a 25-year-old man suffering from a suspected drug overdose. But the man's family members quickly became angry and attempted to intervene. The dispute attracted the attention of others nearby, and soon as many as 80 irate men had gathered around the ambulance. The men began to harass and threaten the paramedics, before one person charged into a female medical worker, injuring her shoulder. Meanwhile, the ill man continued to deteriorate. As the emergency workers barricaded themselves inside their ambulance, the group outside became more violent and demanded a a defibrillator and drugs believing they could treat the young man.
More antibiotics could be key to battling antibiotic resistance, surprising study shows – Antibiotic resistance could be tackled by giving people a combination of drugs which no longer work on their own, a new study suggests. Scientists have discovered thousands of drug cocktails which can fight bacteria even though bacteria may have grown resistant to them individually Previously it was thought that the downside of combining antibiotics outweigh the benefit because of dangerous interactions. But the University of California discovered around 8,000 combinations of four and five pills that are effective, a breakthrough which researchers say could be a major step forward in protecting public health. "I was blown away by how many effective combinations there are as we increased the number of drugs," said Van Savage, the study's other senior author and a UCLA professor of ecology and evolutionary biology and of biomathematics. "People may think they know how drug combinations will interact, but they really don't."
Lung damage in 9/11 victims could be helped by diet changes, an NYU study finds – Firefighters who suffered lung damage after inhaling particles in the line of duty on Sept. 11, 2001, may be able to quell or reverse the damage simply by changing their diets, according to a new scientific study. The study from NYU School of Medicine researchers outlines a novel way to predict the development of lung injury in disaster victims like 9/11 firefighters. By testing blood for abnormalities in metabolites — chemicals produced as the body breaks down fats, proteins and carbohydrates — researchers can reasonably predict whether the subject will develop lung damage, according to the study. Armed with this knowledge, researchers hope that disaster victims and first responders will be able to breath freer in the future by correcting these abnormalities through dietary changes. "There is a positive aspect to all this," said Dr. Anna Nolan, principal investigator of the study. "Although these folks had a terrible exposure, they hopefully were able to learn something that would benefit them, but also other individuals that have similar exposure."
Guidance on which flu vaccine to get: Shots for kids, and maybe go egg-free – People wondering about flu shots are getting some very specific guidance this week: Pediatricians say kids should get a shot if possible and not the FluMist nasal spray, and a major hospital group says it's choosing egg-free vaccines for patients and staff. The American Academy of Pediatrics recommends shots for children of all ages, even though the needle-free vaccine will be available, saying the shots work better. FluMist is an alternative for children who completely refuse to get a shot, the AAP says in its latest guidelines. And the University of Pittsburgh Medical Center is taking that a step further, saying it will only be buying the two egg-free vaccines on the market: Flucelvax and FluBlok. That's because there is some evidence these two formulations may work better than the older vaccines grown in eggs, said Dr. Richard Zimmerman, who advises the UPMC Influenza Committee. "The egg-free vaccines appear to have perhaps a 10 percent higher effectiveness over the traditional egg-based vaccines," Zimmerman said in an interview. "Given the recent information about the egg-free vaccine, I plan for my family to get the egg-free this year."