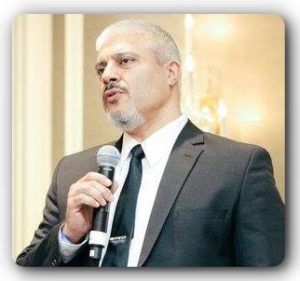 Medical Rewind is now the Advanced Medicine with Dr. Rashid A. Buttar!!
If you missed any of the Advanced Medicine radio shows with Dr. Rashid A. Buttar and Robert Scott Bell, be sure to go to www.MedicalRewind.com to listen to the show replays.
..
TO DOWNLOAD: Click on "DOWNLOAD MP3" in the player below.
Get ready to learn things not traditionally taught to medical doctors!
Some of the things you will hear Dr. Buttar and Robert talk about in this week's show are:
Simply Fearing The Day Will Be Stressful Worsens Memory, Focus,
Productivity – Be optimistic, at least in the morning. Just believing your day will be stressful after you wake up can cause you to be less productive and make a day at the office even harder, a new study finds. That's because when you start a day off thinking about a later event that could bring about more stress, your working memory weakens, say researchers from Penn State University. Working memory, of course, controls your ability to process and retain information in the short-term and also plays a key role in concentration. "Humans can think about and anticipate things before they happen, which can help us prepare for and even prevent certain events," says co-author Jinshil Hyun, a doctoral student in human development and family studies, in a university release. "But this study suggests that this ability can also be harmful to your daily memory function, independent of whether the stressful events actually happen or not."
Could your gut microbes hinder your cancer treatment? – A new first-in-human trial investigates Could the poop of some cancer patients hold the key to treating certain cancers in all people? What does cancer have to do with poop? In the past few years, researchers around the world, including us, have realized that the gut bacteria – what we call the gut microbiome – of cancer patients may hold the key to improving cancer therapies for patients. Exactly how this happens is unclear, but may be linked to the ability of gut bacteria to boost our natural immune responses. The gut microbiome comprises the entire collection of microorganisms dwelling in the gastrointestinal tract. But recent research suggests that the microbes in the gut might not be idle bystanders. Rather, they may be critical for helping patients respond to new drugs called "immune checkpoint inhibitors" that help immune cells recognize tumor cells and attack them. My goal as an oncologist who specializes in melanoma is to develop new approaches to treat advanced cancer, particularly in patients whose cancers fail to respond to these otherwise powerful immunotherapies. To this end we decided to investigate whether certain types of microbes could boost the efficacy of immune checkpoint inhibitors and designed an unique clinical trial to test whether the gut microbiome influences the efficacy of these medicines in melanoma patients.
Are Vaccines Linked to Increase in Mast Cell Disease and Allergies? – Do you or does someone you know have severe symptoms of itching, rashes, flushing, stomach or other body pain, frequent diarrhea, nausea, fatigue, brain fog, headache and severe allergies to certain foods, medications or insect stings that may include fainting episodes or anaphylaxis? Although it has been classified as a rare immune system disorder, there are indications that Mast Cell Activation Syndrome (MCAS) may be more prevalent than previously thought and people can suffer for years without being correctly diagnosed. With severe allergies and chronic inflammatory diseases increasing in populations around the world, scientists are investigating the association between mast cell dysregulation and various brain and immune system disorders ranging from asthma, inflammatory bowel disease and chronic fatigue syndrome to ADHD, depression, autism and cancer
Gut-Liver-Brain Interactions Tied to Alzheimer's – Converging research about the gut-liver-brain axis showed connections between the digestive system and markers of Alzheimer's disease, though questions of correlation versus causality remain. Four studies reported at the Alzheimer's Association International Conference suggested gut and liver functions may be related to changes in the brain. One showed microbiome-produced bile acid profiles may be altered in people with Alzheimer's disease, for example; another showed liver-created lipids vital to cell membranes may be reduced in Alzheimer's patients. The studies all were conducted for the Alzheimer's Disease Metabolomics Consortium (ADMC), part of the National Institute on Aging (NIA) Accelerated Medicine Partnership for Alzheimer's Disease (AMP-AD).
… AND MUCH MORE – LISTEN NOW!
Is there life after Trans-D Tropin? YES there is. There is an option. Did you know about the FDA destroying supplement companies by claiming that their products are unapproved new drugs? Click here to read a special message and find out the alternative to Trans-D Tropin.

..
How can you get an Advanced Medicine Seminar in your city?

Just get 50 or more of your friends together and contact info@drbuttar.com to learn the details.

..

Remember to pick up the international best seller "9 Steps To Keep the Doctor Away!" http://www.the9steps.com/ (if you buy the book, you can get a DVD for an incredible discount!)..
..

Click HERE to learn more Facts on Toxicity

..
Click HERE for Free access to the AHEAD MAP (Medical Assessment Program). Use Invitation Code 11 to gain access.
..