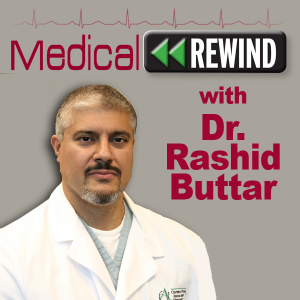 If you missed any of the Medical Rewind shows with Dr. Rashid A. Buttar and Robert Scott Bell, be sure to go to www.MedicalRewind.com to listen to the show replays.
..
TO DOWNLOAD: Click on "DOWNLOAD MP3" in the player below.
Get ready to learn things not traditionally taught to medical doctors!
Some of the things you will hear Dr. Buttar and Robert talk about in this week's show are:
"The cruel autism trick played on vaccine-damaged children; And their parents" by Jon Rappoport
When it comes to treating a serious illness, two brains are better than one. A new study finds that nearly 9 in 10 people who go for a second opinion after seeing a doctor are likely to leave with a refined or new diagnosis from what they were first told.
There are far more vaccine-damaged children in America than chemical weapons-damaged children in Syria.
Health care is a trillion-dollar industry in America, but are we getting what we pay for? Dr. Elisabeth Rosenthal, a medical journalist who formerly worked as a medical doctor, warns that the existing system too often focuses on financial incentives over health or science.
Gallbladder removal may not always necessary for gallstone pancreatitis, a new study suggests. Gallstone pancreatitis occurs when one or more gallstones gets stuck in a duct in the pancreas. This blocks pancreatic enzymes from leaving the pancreas and traveling to the small intestine to aid in digestion. When those enzymes back up into the pancreas, it causes inflammation and pain, according to the American College of Gastroenterology.
The point of prescription drugs is to help us get or feel well. Yet so many Americans take multiple medications that doctors are being encouraged to pause before prescribing and think about "deprescribing" as well. The idea of dropping unnecessary medications started cropping up in the medical literature a decade ago. In recent years, evidence has mounted about the dangers of taking multiple, perhaps unnecessary, medications.
… AND MUCH MORE – LISTEN NOW!
Is there life after Trans-D Tropin? YES there is. There is an option. Did you know about the FDA destroying supplement companies by claiming that their products are unapproved new drugs? Click here to read a special message and find out the alternative to Trans-D Tropin.
..
How can you get an Advanced Medicine Seminar in your city?
Just get 50 or more of your friends together and contact info@drbuttar.com to learn the details.
..
Remember to pick up the international best seller "9 Steps To Keep the Doctor Away!" http://www.the9steps.com/ (if you buy the book, you can get a DVD for an incredible discount!)
..
..