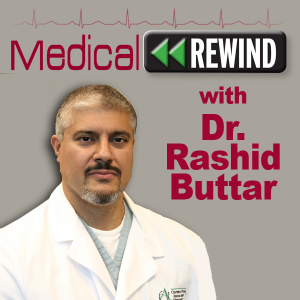 If you missed any of the Medical Rewind shows with Dr. Rashid A. Buttar and Robert Scott Bell, be sure to go to www.MedicalRewind.com to listen to the show replays.
..
TO DOWNLOAD: Click on "DOWNLOAD MP3" in the player below.
Get ready to learn things not traditionally taught to medical doctors!
Some of the things you will hear Dr. Buttar and Robert talk about in this week's show are:
A new study from Australia lends more evidence to the realization that the flu vaccine is almost worthless when it comes to preventing people from being infected with influenza viruses. The flu vaccine is, by far, the most heavily marketed vaccine in the world, being distributed and injected into more people than almost all other vaccines combined. The flu vaccine also injures and kills more people each year than all other vaccines combined, based on compensations paid for injuries and deaths in vaccine court, and reported by the DOJ.

Victoria, Australia has mandated that children should see a doctor at least once a week to receive drugs and medical treatment without parental consent.

Any time the FDA goes after a natural substance, it's safe to assume that the ingredient in question is about to turn up in a Big Pharma drug and they're just trying to get rid of the competition. In fact, this practice is so common that a recent poll found that 37 percent of people completely agreed with the statement that U.S. regulators suppress access to natural cures.

Ken Shefveland's body was swollen with cancer, treatment after treatment failing until doctors gambled on a radical approach: They removed some of his immune cells, engineered them into cancer assassins and unleashed them into his bloodstream. Immune therapy is the hottest trend in cancer care and this is its next frontier — creating "living drugs" that grow inside the body into an army that seeks and destroys tumors.
… AND MUCH MORE – LISTEN NOW!
Is there life after Trans-D Tropin? YES there is. There is an option. Did you know about the FDA destroying supplement companies by claiming that their products are unapproved new drugs? Click here to read a special message and find out the alternative to Trans-D Tropin.
..
How can you get an Advanced Medicine Seminar in your city?
Just get 50 or more of your friends together and contact info@drbuttar.com to learn the details.
..
Remember to pick up the international best seller "9 Steps To Keep the Doctor Away!" http://www.the9steps.com/ (if you buy the book, you can get a DVD for an incredible discount!)
..
..