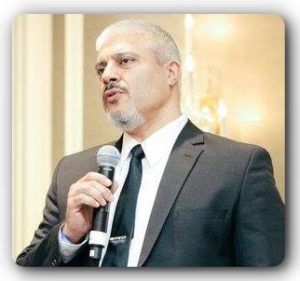 Medical Rewind is now the Advanced Medicine with Dr. Rashid A. Buttar!!
If you missed any of the Advanced Medicine radio shows with Dr. Rashid A. Buttar and Robert Scott Bell, be sure to go to www.MedicalRewind.com to listen to the show replays.
..
TO DOWNLOAD: Click on "DOWNLOAD MP3" in the player below.
Get ready to learn things not traditionally taught to medical doctors!
Some of the things you will hear Dr. Buttar and Robert talk about in this week's show are:
Vaccinated versus Unvaccinated Study of Mice Links Hepatitis B Vaccine to Autism Sun Yat-sen University's (a Top 10 university in China) Dr. Zhibin Yao is not a household name in the American autism community, but perhaps he should be. Not only is he American-educated (University of Pittsburgh) and the author of 33 peer-reviewed studies, but he's also the lead author of two of the most important biological studies ever done analyzing how, exactly, a vaccine can cause autism. n 2015, Dr. Yao was the lead author of "Neonatal vaccination with bacillus Calmette–Guérin and hepatitis B vaccines modulates hippocampal synaptic plasticity in rats," the first study that ever looked at the impact ANY vaccine might have on the brains of rats. I discussed this study in detail in an extensive article I wrote in April titled, "International scientists have found autism's cause. What will Americans do?."
Aluminum Vaccine Adjuvants Linked to Autism Behavior in Mice Study Vaccine Nazis and Big Pharma arehaving a bad science year. As more and more non-industry-funded studies are conducted regarding the safety and effectiveness of vaccines, Big Pharma and its storm troopers are proven more and more to have been bullying and propagandizing the general public to inject harmful and largely useless substances into their bodies for decades. Recently, I wrote an article regarding a study that was conducted in 2016 demonstrating that aluminum adjuvants in vaccines caused neuroinflammation and autoimmune reactions as well as subsequent behavioral changes in mice. Now, however, a study conducted in April, 2018 entitled "Is exposure to aluminium adjuvants associated with social impairments in mice? A pilot study," and published in the Journal of Inorganic Biochemistry, has demonstrated a link between aluminum adjuvants and Autism Spectrum Disorder.
Most popular vitamin and mineral supplements provide no health benefit, study finds The most commonly consumed vitamin and mineral supplements provide no consistent health benefit or harm, suggests a new study led by researchers at St. Michael's Hospital and the University of Toronto. Published today in the Journal of the American College of Cardiology, the systematic review of existing data and single randomized control trials published in English from January 2012 to October 2017 found that multivitamins, vitamin D, calcium and vitamin C—the most common supplements—showed no advantage or added risk in the prevention of cardiovascular disease, heart attack, stroke or premature death. Generally, vitamin and mineral supplements are taken to add to nutrients that are found in food. "We were surprised to find so few positive effects of the most common supplements that people consume," said Dr. David Jenkins, the study's lead author. "Our review found that if you want to use multivitamins, vitamin D, calcium or vitamin C, it does no harm—but there is no apparent advantage either."
… AND MUCH MORE – LISTEN NOW!
Is there life after Trans-D Tropin? YES there is. There is an option. Did you know about the FDA destroying supplement companies by claiming that their products are unapproved new drugs? Click here to read a special message and find out the alternative to Trans-D Tropin.

..
How can you get an Advanced Medicine Seminar in your city?

Just get 50 or more of your friends together and contact info@drbuttar.com to learn the details.

..

Remember to pick up the international best seller "9 Steps To Keep the Doctor Away!" http://www.the9steps.com/ (if you buy the book, you can get a DVD for an incredible discount!)
..
..