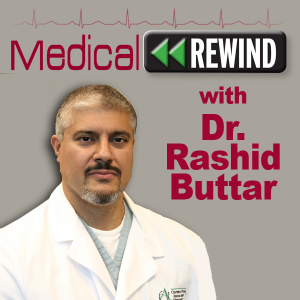 If you missed any of the Medical Rewind shows with Dr. Rashid A. Buttar and Robert Scott Bell, be sure to go to www.MedicalRewind.com to listen to the show replays.
..
TO DOWNLOAD: Click on "DOWNLOAD MP3" in the player below.
Get ready to learn things not traditionally taught to medical doctors!
Some of the things you will hear Dr. Buttar and Robert talk about in this week's show are:
Eighteen girls from Ireland join a staggering 131 young women who came forward just one week ago reporting of adverse effects from the HPV vaccine. The fresh allegations come as a senior doctor in Denmark – where the Gardasil drug has been replaced by an alternative – has linked some chronic symptoms to the vaccination. A TV3 documentary, Cervical Cancer Vaccine.
Science teaches that oil and water don't mix. However, the Food and Drug Administration (FDA) just fast-tracked Novartis' oil-in water, squalene-adjuvanted flu shot for approval in individuals 65 and older. The squalene emulsion cocktail is approved for use in the U.S. one year after Italian regulators temporarily banned the squalene Fluad vaccine following 19 elderly deaths reported after vaccination.

A new Canadian study suggests that women who take antidepressants during pregnancy may be more likely to have children with autism. The overall risk is low— less than 1 percent of the nearly 150,000 babies in the study were diagnosed with autism by age six or seven. But children of women who took antidepressants during the second and third trimesters of pregnancy were 87 percent more likely to develop autism than kids born to women who didn't take the drugs, researchers report in JAMA Pediatrics. 
Did you know about the FDA destroying supplement companies by claiming that their products are unapproved new drugs? Is there life after Trans-D Tropin? Yes there is. Click here to read a special message.
..
How can you get an Advanced Medicine Seminar in your city?
Just get 50 or more of your friends together and contact info@drbuttar.com to learn the details.
..
Remember to pick up the international best seller "9 Steps To Keep the Doctor Away!" http://www.the9steps.com/ (if you buy the book, you can get a DVD for an incredible discount!)
..
..