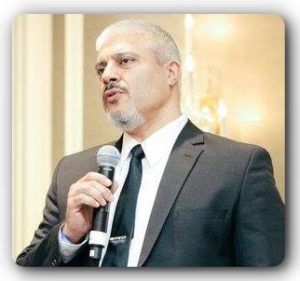 Medical Rewind is now the Advanced Medicine with Dr. Rashid A. Buttar!!
If you missed any of the Advanced Medicine radio shows with Dr. Rashid A. Buttar and Robert Scott Bell, be sure to go to www.MedicalRewind.com to listen to the show replays.
..
TO DOWNLOAD: Click on "DOWNLOAD MP3" in the player below.
Get ready to learn things not traditionally taught to medical doctors!
Some of the things you will hear Dr. Buttar and Robert talk about in this week's show are:
Reversing autism with a cancer drug – Researchers may have found a
promising new treatment for a genetic form of autism. Using experimental cancer drugs, scientists reversed the condition in mice. According to the most recent estimates, 1 in 59 children in the United States have an autism spectrum disorder (ASD). Over 7 percent of these cases have been tied to chromosomal defects, suggesting that many of the impairments in social communication, movement, sensory perception, and behavior that characterize the syndrome are down to genes. Specifically, some people with ASD are missing a piece of their chromosome 16. Known as 16p11.2 deletion syndrome, this chromosomal defect often leads to neurodevelopmental disability and language skills impairment. Now, researchers may have found a way to reverse this genetic form of ASD. Scientists led by Prof. Riccardo Brambilla — of Cardiff University in the United Kingdom — used experimental drugs that were initially developed to treat cancer to restore normal brain function in mice with ASD-like symptoms.
Assessing antidepressant exposure during pregnancy and Autism-like behavior in mouse pups – Maternal use of the antidepressant fluoxetine (Prozac) can alter the brain circuits in her offspring that control behaviors reminiscent of autism spectrum disorder, suggests a study in mice published in eNeuro. These results have no immediate bearing on the treatment of depression in pregnant women. Medications that increase availability of serotonin in the brain—selective serotonin reuptake inhibitors (SSRIs)—are commonly prescribed to treat mood disorders in pregnant women. Previous research in humans suggesting disruptions of the serotonin system in the risk of developing autism has motivated scientists to examine the influence of SSRI treatment during pregnancy on brain development. Susan Maloney, Joseph Dougherty and colleagues developed a rodent model of maternal SSRI exposure to investigate the effect of the drug alone, without any additional stress, on the development of autism-like behaviors in offspring. The researchers found that the pups of pregnant mice exposed to fluoxetine throughout the human equivalent of three trimesters and one year of nursing were the most vulnerable, developing social abnormalities as well as repetitive behavior patterns and hypersensitivity to touch reminiscent of autism.
The psychology of believing in free will – From coffee table books and social media to popular science lectures, it seems it has has become increasing fashionable for neuroscientists, philosophers and other commentators to tell anyone that will listen that free will is a myth. But why is this debate relevant to anyone but a philosophy student keen to impress a potential date? Actually, a growing body of evidence from psychology suggests belief in free will matters enormously for our behaviour. It is also becoming clear that how we talk about free will affect whether we believe in it. In the lab, using deterministic arguments to undermine people's belief in free will has led to a number of negative outcomes including increased cheating and aggression. It has also been linked to a reduction in helping behaviours and lowered feelings of gratitude. A recent study showed that it is possible to diminish people's belief in free will by simply making them read a science article suggesting that everything is predetermined. This made the participants' less willing to donate to charitable causes (compared to a control group). This was only observed in non-religious participants, however.
Up to half of childhood cancer survivors will develop hormone disorders – The Endocrine Society today issued a Clinical Practice Guideline advising healthcare providers on how to diagnose and treat the endocrine disorders that affect a significant portion of childhood cancer survivors in the United States today. The guideline, titled "Hypothalamic-Pituitary and Growth Disorders in Survivors of Childhood Cancer: An Endocrine Society Clinical Practice Guideline," was published online and will appear in the July 2018 print issue of The Journal of Clinical Endocrinology & Metabolism (JCEM), a publication of the Endocrine Society. Recent data shows that almost 50 percent of these survivors will develop an endocrine disorder over their lifetime. The guideline provides recommendations on how to diagnose and manage certain endocrine and growth disorders commonly found in childhood cancer survivors. Childhood cancer is relatively rare, and due to improvements in treatment and patient care, the current five-year survival rates exceed 80 percent. It's estimated that by 2020, there will be half a million childhood cancer survivors in the United States. These survivors face a greater risk of developing serious medical complications, even decades after cancer treatment ends. Endocrine disorders are especially prevalent among this population, often as a result of their previous treatments, particularly exposure to radiation therapy.
… AND MUCH MORE – LISTEN NOW!
Is there life after Trans-D Tropin? YES there is. There is an option. Did you know about the FDA destroying supplement companies by claiming that their products are unapproved new drugs? Click here to read a special message and find out the alternative to Trans-D Tropin.

..
How can you get an Advanced Medicine Seminar in your city?

Just get 50 or more of your friends together and contact info@drbuttar.com to learn the details.

..

Remember to pick up the international best seller "9 Steps To Keep the Doctor Away!" http://www.the9steps.com/ (if you buy the book, you can get a DVD for an incredible discount!)
..
..