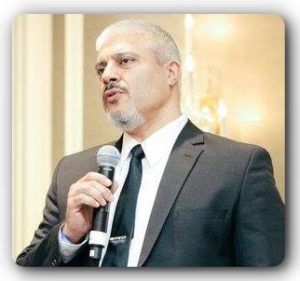 Medical Rewind is now the Advanced Medicine with Dr. Rashid A. Buttar!!
If you missed any of the Advanced Medicine radio shows with Dr. Rashid A. Buttar and Robert Scott Bell, be sure to go to www.MedicalRewind.com to listen to the show replays.
..
TO DOWNLOAD: Click on "DOWNLOAD MP3" in the player below.
Get ready to learn things not traditionally taught to medical doctors!
Some of the things you will hear Dr. Buttar and Robert talk about in this week's show are:
Low total testosterone in men widespread, linked to chronic disease – A
male's total testosterone level may be linked to more than just sexual health and muscle mass preservation, a new study finds. Low amounts of the hormone could also be associated with chronic disease, even among men 40 years of age and younger. "If we look at data for men from a population level, it has become evident over time that chronic disease is on the rise in older males," says Mark Peterson, Ph.D., M.S., FACSM, lead author of the study and assistant professor of physical medicine and rehabilitation at Michigan Medicine. "But we're also finding that a consequence of being obese and physically inactive is that men are seeing declines in testosterone even at younger ages."
---
Pesticides Are Making Children Aggressive, Time for an Overhaul – Pesticides cause a multitude of adverse effects  on humans. However, they are especially harmful to children. They may have something to do with the mass-shootings in schools all over America because some of them are neurotoxins. This means they affect and damage the central nervous system and the brain – of all animals, including humans. Warren Porter, professor emeritus of zoology at the University of Wisconsin, conducted experiments with ground water – water drawn from the ground of farms with typical levels of pesticides and fertilizers. He chose farm water contaminated with the insecticide aldicarb, the herbicide atrazine, and nitrogen fertilizer. He tested that mixture on white mice and deer mice. The concentrations of the fertilizer with each of the pesticides (aldicarb and atrazine) in the ground water were of the order of magnitude the Environmental Protection Agency says the chemicals cause "no unreasonable harm to man and the environment."
---
Parental Diet Before Conception Affects Child's Health – A child's health can be compromised not only by a mother who
smokes or drinks during pregnancy, but by the obesity and poor diet of both parents well before the act of procreation, researchers said Tuesday. What a mother and father eat, and whether they are seriously overweight, in other words, can have "profound implications for the growth, development and long-term health of their children before conception," they warned in a trio of studies. The findings, reported in The Lancet, a leading medical journal, should heighten awareness of "preconception risk factors," the researchers said. "Evidence for preconceptional effect on lifetime health is now so compelling that it calls for new guidance on parental preparation for pregnancy, beginning before conception," they concluded. The studies — combining a review of earlier literature and new research — showed that the lifestyle habits of fathers, not just mothers, can have a direct impact on the well-being of offspring.
… AND MUCH MORE – LISTEN NOW!
Is there life after Trans-D Tropin? YES there is. There is an option. Did you know about the FDA destroying supplement companies by claiming that their products are unapproved new drugs? Click here to read a special message and find out the alternative to Trans-D Tropin.

..
How can you get an Advanced Medicine Seminar in your city?

Just get 50 or more of your friends together and contact info@drbuttar.com to learn the details.

..

Remember to pick up the international best seller "9 Steps To Keep the Doctor Away!" http://www.the9steps.com/ (if you buy the book, you can get a DVD for an incredible discount!)
..
..