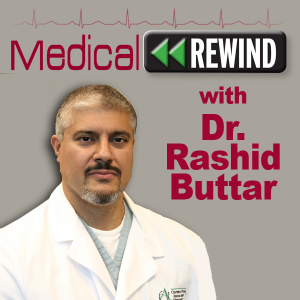 If you missed any of the Medical Rewind shows with Dr. Rashid A. Buttar and Robert Scott Bell, be sure to go to www.MedicalRewind.com to listen to the show replays.
..
TO DOWNLOAD: Click on "DOWNLOAD MP3" in the player below.
Get ready to learn things not traditionally taught to medical doctors!
Some of the things you will hear Dr. Buttar and Robert talk about in this week's show are:
The Global Epidemic of Mercury Toxicity and Autism In nature, toxic metals generally are bound with other elements rather than being present in their pure form. However, with the advent of large-scale industrial processes to extract metals from naturally occurring compounds, humans let the genie out of the bottle, contributing significantly to the distribution of mercury, aluminum and other heavy metals in the environment. When released from nature's semi-protective hold, these "invariably toxic" metals wreak havoc on living systems, including humans, animals and plants alike.
Pessimism: Can it be beneficial? Our culture is saturated with upbeat messages, encouraging us to
think positively. All the while, pessimism is typically regarded as a flaw or a hindrance — but could it actually bring its own benefits? Pessimism is often defined as the expectation of negative outcomes, especially in the collective consciousness. People who tend to see the glass as half empty rather than half full are therefore perceived as messengers of doom and gloom.
Treating Autism With Cannabis Now Has Scientific Support New research suggests that the
cannabis-extract cannabidiol could help treat autism. Autism is challenging to treat pharmacologically because there's no single cause. Autism can be caused by genetic factors, environmental factors (e.g., pesticide exposure) or a combination of both. Depending on the underlying cause, the severity of symptoms ranges across a spectrum, thus leading to the classification of autism as a spectrum disorder. But a recent study suggests that cannabidiol (CBD) could offer relief for people on the spectrum.
… AND MUCH MORE – LISTEN NOW!
Is there life after Trans-D Tropin? YES there is. There is an option. Did you know about the FDA destroying supplement companies by claiming that their products are unapproved new drugs? Click here to read a special message and find out the alternative to Trans-D Tropin.
..
How can you get an Advanced Medicine Seminar in your city?
Just get 50 or more of your friends together and contact info@drbuttar.com to learn the details.
..
Remember to pick up the international best seller "9 Steps To Keep the Doctor Away!" http://www.the9steps.com/ (if you buy the book, you can get a DVD for an incredible discount!)
..
..