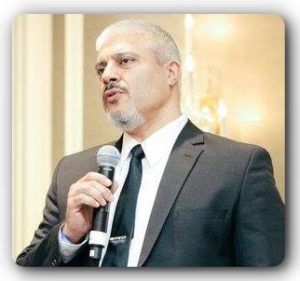 Advanced Medicine with Dr. Rashid A. Buttar!!
If you missed any of the Advanced Medicine radio shows with Dr. Rashid A. Buttar and Robert Scott Bell, be sure to go to www.MedicalRewind.com to listen to the show replays.
..
TO DOWNLOAD: Click on "DOWNLOAD MP3" in the player below.
Get ready to learn things not traditionally taught to medical doctors!
Some of the things you will hear Dr. Buttar and Robert talk about in this week's show are:
Everything about Lyme disease is steeped in controversy. Now some
doctors are too afraid to treat patients – Bruce Shilton's crippling fatigue left him bedridden for six months. Sue Faber was so forgetful, she couldn't remember her daughters' birthdates. And Andrea Smith's relentless aches sent her into a deep depression. All three Canadians say they are struggling with a chronic form of Lyme disease and feel abandoned by Canada's health-care system.  The challenge for them, and other patients with Lyme, is that the medical community is divided on how best to diagnose and treat this controversial disease. On one side of this deep divide are mainstream doctors who say Lyme is easy to diagnose with standard testing, and the prevailing treatment — a short course of antibiotics — is enough to kill the bacteria that causes the disease. They believe patients who think they have chronic Lyme but have no evidence of infection are grappling with other illnesses and that treating for Lyme masks the real cause of their symptoms and does more harm than good.
'Transmissible' Alzheimer's theory gains traction – Neuroscientists have amassed more evidence for the hypothesis that sticky proteins that are a hallmark of neurodegenerative diseases can be transferred between people under particular conditions — and cause new damage in a recipient's brain. They stress that their research does not suggest that disorders such as Alzheimer's disease are contagious, but it does raise concern that certain medical and surgical procedures pose a risk of transmitting such proteins between humans, which might lead to brain disease decades later. "The risk may turn out to be minor — but it needs to be investigated urgently," says John Collinge, a neurologist at University College London who led the research, which is published in Nature1 on 13 December. The work follows up on a provocative study published by Collinge's team in 20152. The researchers discovered extensive deposits of a protein called amyloid-beta during post-mortem studies of the brains of four people in the United Kingdom. They had been treated for short stature during childhood with growth-hormone preparations derived from the pituitary glands of thousands of donors after death.
Chronic fatigue: Overactive immune system 'may trigger ME-like symptoms'  – An overactive immune system may help explain the cause of chronic fatigue syndrome, scientists from King's College London have suggested. Many sufferers of CFS, or ME, say their condition began with a challenge to their immune system like an infection. The scientists studied 55 patients with Hepatitis C who were given a drug that causes a similar response to a virus. Eighteen of those patients had an overactive immune system and went on to develop CFS-like symptoms. Chronic fatigue syndrome is a long-term illness characterised by extreme tiredness. Scientists from the Institute of Psychiatry, Psychology and Neuroscience at King's College recruited 55 patients who had hepatitis C. The standard treatment for hepatitis C is the drug interferon-alpha which challenges the immune system in the same way as a powerful infection. The team measured fatigue and immune markers before, during and after treatment, tracking which people developed the persistent CFS-like illness. In the 18 patients who developed CFS-like symptoms the team found a much stronger immune response to the medication. Significantly these patients also had an overactive immune system before the treatment started.
Parachutes do NOT save the lives of people who jump from aeroplanes, claim sarcastic scientists in a study designed to reveal how flawed 'research' can be – Parachutes do not save the lives of people who jump from aeroplanes, or so a study suggests. In a trial of 23 volunteers, all participants somehow survived being hurtled out of a plane – even those without parachutes. But the sarcastic scientists didn't mention until 16 paragraphs into the study how the volunteers jumped a mere 0.6m off a stationary aircraft.  The scientists argued their lighthearted trial highlights how misleading research can be. Writing in the Christmas edition of the British Medical Journal, they added accurate interpretation requires a 'complete and critical appraisal of the study'. The 'Look Before You Leap' study was carried out by scientists at Harvard and led by associate professor of medicine Dr Robert Wayne Yeh. Although written in good fun, the scientists hope their findings will prompt people to read studies in full rather than taking a 'cursory reading of the abstract'.