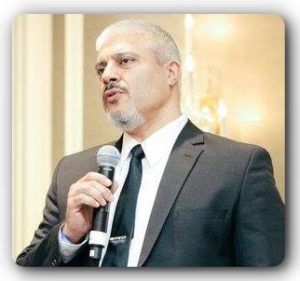 Advanced Medicine with Dr. Rashid A. Buttar!!
If you missed any of the Advanced Medicine radio shows with Dr. Rashid A. Buttar and Robert Scott Bell, be sure to go to www.MedicalRewind.com to listen to the show replays.
..
TO DOWNLOAD: Click on "DOWNLOAD MP3" in the player below. If audio does not begin to play, click Stop icon then Play icon in player.
Get ready to learn things not traditionally taught to medical doctors!
Some of the things you will hear Dr. Buttar and Robert talk about in this week's show are:
Monsanto Has Been Ordered To Pay More Than $2 Billion – To A Couple With Cancer A California jury awarded $2 billion on Monday to an elderly couple that developed non-Hodgkin's lymphoma after years of using Monsanto's popular weed killer Roundup, delivering a major blow to the agrochemical giant. The jury found the company failed to warn consumers that Roundup could cause cancer, attorneys said, dealing the company its third major loss in court in a series of lawsuits claiming the herbicide was behind the development of cancer. "Two billion dollars in punitive damages is as clear a statement as you can get that they [Monsanto] have to change what they're doing," Brent Wisner, who represented Alva and Alberta Pilliod, said in at a press conference. "Monsanto needs to change its conduct." A spokesperson for Bayer, the parent company for Monsanto, told BuzzFeed News the company believed the $2 billion punitive judgment was "excessive and unjustifiable" and it planned to appeal the decision. "Bayer is disappointed with the jury's decision and will appeal the verdict in this case," the company said.
---
For people with strong life purpose, making healthier choices may be less effortful, new study shows – Ever wonder how some people seem to meet their fitness goals with ease and love eating healthy foods while others constantly struggle to do either? According to a new study from the Communication Neuroscience Lab at the Annenberg School, people with stronger life purpose are more likely to accept messages promoting health behavior change than those with a weaker sense of purpose. And this might be because they experience less decisional conflict while considering health advice. "Purpose in life has been robustly associated with health in previous studies," says postdoctoral fellow Yoona Kang, lead author of the study, "but the mechanism through which life purpose may promote healthy living has been unclear." For this study, published in Health Psychology, Kang and her co-authors chose to test out a theory: that making health decisions might take less effort for those with higher sense of purpose in life. According to Kang, health decisions, even those as simple and mundane as choosing between the elevator and the stairs, involve some amount of decisional conflict. But what if some people experience less conflict than others when considering these options, perhaps because they have a stronger guiding purpose that helps resolve the conflicts?
---
Being wise is good for your health—review looks at emerging science of wisdom – Can science measure what it means to be wise? A growing body of evidence suggests that wisdom is a complex concept that contributes to mental health and happiness, according to a review in the May/June issue of Harvard Review of Psychiatry.  Different aspects of wisdom may be traced to specific areas of the brain, and might possibly be enhanced by behavioral interventions, suggests the article by Dilip V. Jeste, MD, and Ellen E. Lee, MD, of the Sam and Rose Stein Institute for Research on Aging, University of California San Diego. They write, "Wisdom has important implications at both individual and societal levels, and warrants further research as a major contributor to human thriving." What is wisdom? While it has been discussed in religion and philosophy for centuries, scientific research on wisdom has accelerated in the past few decades. While it may seem impossible to define and measure wisdom, Drs. Jeste and Lee note that research has demonstrated the validity of other psychological constructs such as consciousness, stress, and resilience. Based on an in-depth review from ancient writings to modern times, Drs. Jeste and Lee propose that wisdom can be defined as "a complex human trait with several specific components: social decision making, emotion regulation, prosocial behaviors, self-reflection, acceptance of uncertainty, decisiveness, and spirituality." Over the years, several approaches to measuring wisdom have been proposed, although each has its limitations.
---
Questions of The Day!
RSB and Dr. B,
My fiance and I are on a diet. We are actually fasting similar to what Dr. Buttar is doing. But, we are also trying to drink the appropriate amount of water our body needs. I am a 180lb guy (I'm short) and have been trying to drink approximately 100 ounces of filtered water/day from my Berkey. Now to the issue, my mom hears all the stories that to much water is bad for you. And on top of that, I only have one kidney. Is there such a thing as too much water if I only have one kidney?
Thanks, as always, for all you both do for everyone!!!
Mike in Louisville
---
Hi Robert – I am hoping you will have Dr. Buttar on your program today. I have a friend who is facing breast cancer. Her question is: what kinds of tests does Dr. Buttar perform during his prescribed treatments that show that the treatments are actually effective? My friend has done natural medicine and diet for many years. She is very informed and is considering contacting Dr. Buttar to receive his help with her cancer. She lives in Florida. Thanks.

Nancy
---
---