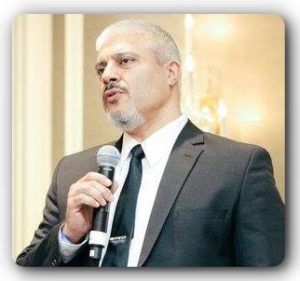 Medical Rewind is now the Advanced Medicine with Dr. Rashid A. Buttar!!
If you missed any of the Advanced Medicine radio shows with Dr. Rashid A. Buttar and Robert Scott Bell, be sure to go to www.MedicalRewind.com to listen to the show replays.
..
TO DOWNLOAD: Click on "DOWNLOAD MP3" in the player below.
Get ready to learn things not traditionally taught to medical doctors!
Some of the things you will hear Dr. Buttar and Robert talk about in this week's show are:
Mom's diabetes may increase child's autism risk, study claims A mom's
diabetes can raise her child's risk for autism, according to new research at Kaiser Permanente in Southern California. Scientists found that autism risk was higher in children whose moms had one of the three main types of diabetes that lead to complications in pregnancy: type 1 diabetes, type 2 diabetes and gestational diabetes mellitus, a form of high blood sugar that affects pregnant women. Previous studies had already concluded that a mom having type 2 diabetes or gestational diabetes mellitus led to an increase in children born with autism spectrum disorder. But prior to this study, which looked at 419,425 children born between 1995 and 2012, little had been known about the effect of a mom's type 1 diabetes diagnosis on her child's autism risk. More than 100 million Americans have diabetes or prediabetes, according to 2017 data from the Centers for Disease Control and Prevention.
Must Science Conflict With Spirituality? In 1801, Samuel Taylor Coleridge calculated the impact ratio of scientists to poets like this: "The souls of 500 Sir Isaac Newtons would go to the making up of a Shakespeare or a Milton." Defending his 1820 poem "Lamia," John Keats growled that Isaac Newton had "destroyed the poetry of the rainbow by reducing it to a prism," lamenting that natural philosophy (in other words, science) will, as his poem put it, "unweave a rainbow." Does a scientific understanding of the world erase its emotional impact or spiritual power? Of course not. Science and spirituality are complementary, not conflicting. The physicist Richard Feynman reflected on this in a 1981 BBC interview, "The Pleasure of Finding Things Out," recalling a conversation with an artist about appreciating a flower: "The beauty that he sees is available to other people and to me too, I believe. … At the same time, I see much more about the flower than he sees. I could imagine the cells in there, the complicated actions inside, which also have a beauty. … The fact that the colors in the flower evolved in order to attract insects to pollinate it is interesting; it means that insects can see the color. It adds a question: Does this aesthetic sense also exist in the lower forms? Why is it aesthetic? All kinds of interesting questions which the science knowledge only adds to the excitement, the mystery and the awe of a flower."
Rejecting vaccines as a way to fit in? In one study published recently, Katie interviewed parents from two areas in Australian with low vaccination rates: Fremantle in WA and specific postcodes in Adelaide. Parents in these two locations were refusing or delaying recommended vaccines for their children, and Katie wanted to know why. After going through the answers from the interviews, Katie found some interesting results. For example, some parents actually were vaccinating their children but remained quiet about it for fear of rejection within their communities. While this sounds a bit like peer pressure at play, Katie explains that is a bit more complicated than that. "I think peer pressure is part of this story, but I wouldn't want to use the term in a way that somehow suggests that people are being bullied or coerced to follow the norm," she says. "All of us are influenced by the people around us, especially when we identify with their beliefs and values. People are making the decisions that feel right to them, but what feels right (or wrong) is being influenced by that peer group," she adds. So for these parents, it is a case of trying to fit into a place where others don't share their same beliefs.
Question of The Day!
Hello,

I have to go to India in January for 2 weeks. The program is recommending the Hepatitis vaccine. I am terrified of vaccines and what they put in them etc… Is there something else you would recommend I take? I eat very natural and I am afraid for the food/water in India… I do have a sensitive stomach, since I'm so used to natural/organic…Even my water is alkalinized. Any suggestions you have would be greatly appreciated.

Thank you for your time

G
---
… AND MUCH MORE – LISTEN NOW!
Is there life after Trans-D Tropin? YES there is. There is an option. Did you know about the FDA destroying supplement companies by claiming that their products are unapproved new drugs? Click here to read a special message and find out the alternative to Trans-D Tropin.

..
How can you get an Advanced Medicine Seminar in your city?

Just get 50 or more of your friends together and contact info@drbuttar.com to learn the details.

..

Remember to pick up the international best seller "9 Steps To Keep the Doctor Away!" http://www.the9steps.com/ (if you buy the book, you can get a DVD for an incredible discount!)
..
..