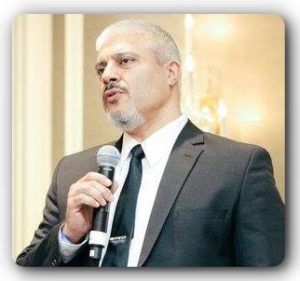 Advanced Medicine with Dr. Rashid A. Buttar!!
If you missed any of the Advanced Medicine radio shows with Dr. Rashid A. Buttar and Robert Scott Bell, be sure to go to www.MedicalRewind.com to listen to the show replays.
..
TO DOWNLOAD: Click on "DOWNLOAD MP3" in the player below.
Get ready to learn things not traditionally taught to medical doctors!
Some of the things you will hear Dr. Buttar and Robert talk about in this week's show are:
New Study Says Vaccine Injured Kids Should Get More Vaccines – A new
study says that if a vaccine causes a bad reaction in a child, you can still get more vaccines. The study says that a child who has an adverse event following an initial vaccine isn't likely to have another adverse event with subsequent vaccines. "Most patients with a history of mild or moderate adverse events following immunization [AEFI] can be safely reimmunized," write Gaston De Serres, MD, of Laval University, Quebec, and colleagues. It's difficult to imagine that this study is going over well with parents of vaccine injured children. No matter what any "study" claims, it is hard to imagine any parent trusting a vaccine after watching their child endure an injury from one. This is the first reimmunizing study to be accomplished.
Raising Kids With Religion Or Spirituality May Protect Their Mental Health: Study – A new study from Harvard's T.H. Chan School of Public Health finds that kids and teens who are raised with religious or spiritual practices tend to have better health and mental health as they age. But not to worry if you're not a service-attender. The research, published last week in the American Journal of Epidemiology, finds that people who prayed or meditated on their own time also reaped similar benefits, including lower risk of substance abuse and depression later on. The team looked at data from 5,000 people taking part in the long-term Nurses' Health Study II and its next generation Growing Up Today Study (GUTS). They were interested in whether the frequency with which a child/teen attended religious services with their parents or prayed/meditated on their own was correlated with their health and mental health as they grew into their 20s. The young people were followed for anywhere from eight to 14 years.
Daily aspirin may be harmful for healthy older adults, large study finds – For decades, a daily dose of aspirin has been widely considered a way to protect healthy people from cardiovascular disease and even cancer. But a large international study finds that even at low doses, long-term use of aspirin may be harmful — without providing any benefit — for older people who have not already had a heart attack or stroke. The new research reinforces the results of a study published in late August, which found that daily low-dose aspirin was too risky to be prescribed to patients at moderate risk of heart disease. In the August study and the new one, researchers found a significant risk of internal gastric bleeding caused by the medication, which thins the blood. Older patients experienced no health benefits from taking aspirin, according to the new report, published Sunday in the New England Journal of Medicine.
Household disinfectants could be making kids overweight – Multi-surface cleaners and other commonly used household disinfectants could be making children overweight by altering the bacteria found in their guts, a new study published Monday in the Canadian Medical Association Journal suggests. Infants living in households where antimicrobial disinfectants are used at least weekly were twice as likely to have higher levels of the bacteria Lachnospiraceae at ages 3 to 4 months than children whose homes did not frequently use disinfectants, the Canadian researchers found. When those children with higher levels of Lachnospiraceae were 3 years old, their body mass index (BMI) was higher than children who do not live in homes that frequently use disinfectants, the study also showed. The bacteria Lachnospiraceae are "a normal component of our gut microbiota," Anita Kozyrskyj, senior author of the study and a University of Alberta pediatrics professor, said in a CMAJ podcast.
Watchdog slams safeguards for foster kids on psych drugs – Thousands of foster children may be getting powerful psychiatric drugs prescribed to them without basic safeguards, says a federal watchdog agency that found a failure to care for youngsters whose lives have already been disrupted. A report released Monday by the Health and Human Services inspector general's office found that about 1 in 3 foster kids from a sample of states were prescribed psychiatric drugs without treatment plans or follow-up, standard steps in sound medical care. Kids getting mood-altering drugs they don't need is only part of the problem. Investigators also said children who need medication to help them function at school or get along in social settings may be going untreated. The drugs include medications for attention deficit disorder, anxiety, PTSD, depression, bipolar disorder and schizophrenia. Foster kids are much more likely to get psychiatric drugs than children overall.
Question of The Day!
Hi Robert and Dr. Buttar,

I have heard that dental work, such as crowns, dental implants from BlueDot, removal of teeth are causing breast cancer, heart attacks. And this book is talking about it all. Hidden Epicdemic, by Thomas Levy, MD, JD. Silent Oral Infections cause most heart attacks and breast cancer.

In looking into this it's extremely costly to have dental work changed and there are not many places that you can even go to to get help.

Can you help me with this? Really concerned about it.

Thanks
Kay