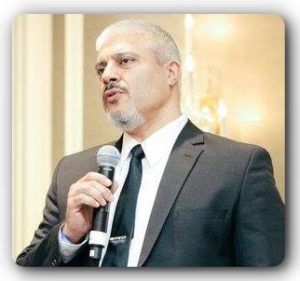 Advanced Medicine with Dr. Rashid A. Buttar!!
If you missed any of the Advanced Medicine radio shows with Dr. Rashid A. Buttar and Robert Scott Bell, be sure to go to www.MedicalRewind.com to listen to the show replays.
..
TO DOWNLOAD: Click on "DOWNLOAD MP3" in the player below.
Get ready to learn things not traditionally taught to medical doctors!
Some of the things you will hear Dr. Buttar and Robert talk about in this week's show are:
Is exposure to lead a risk for arthritis? Study finds correlation
between lead in the blood and knee osteoarthritis – Knee osteoarthritis is a menace that plagues millions of people every single day. Since it's something that affects so many people's lives, scientists and other experts are always on the lookout for new and improved ways of administering treatment than currently known and available methods. One group of Egyptian researchers has now contributed their part to the cumulative human effort to handle the condition by conducting a study, which looks at the link between blood lead levels and knee osteoarthritis in patients. In this study, which was published in the International Journal of Clinical Rheumatology, the researchers noted that lead is a common ubiquitous environmental pollutant, and that it may be one of the environmental factors affecting the increasing prevalence of knee osteoarthritis in young adult patients.
Question of The Day!
I have 5 children. After the first one nearly died from a MMR vaccine I educated myself (early 80's) and none of my other children were ever immunized and are healthy adults. Do you have proof that the children who are not immunized in Los Alamos schools are actually the children of scientists? Also, isn't 2.3% (or whatever is stated) an extremely low percentile? That implies 97.7% compliance, which is way above norm. This WOULD be a fantastic reference I would love to use, but cannot do it with only the claim made.

Yert
"Top gov't. scientists say no to vaccines for their kids, Los Alamos, New Mexico" – The tally is in, and the major New Mexico school district with the largest percentage of students opting out of vaccinations against contagious diseases is not in one of the state's known hotbeds for crystal gazing, cradle therapy or psychic readings. Nope, the highest percentage of vaccine exemptions is in New Mexico's, and one of the world's, science centers: Los Alamos. According to a recent report by the state Department of Health, 2.3 percent of students in the Los Alamos Public Schools have exemptions from having to get vaccinations.
Silver Nanoparticles Kill Colon Cancer Cells: 12 Studies – According to the CDC, "Of cancers that affect both men and women, colorectal cancer is the second leading cause of cancer-related deaths in the United States. It is the third most common cancer in men and in women." Indeed, there are as many as 135,430 new cases of colon and rectal cancers in the U.S. each year, resulting in 50,260 deaths. One in every 20 people will be diagnosed with colorectal cancer (colon or rectal cancer). New Studies Demonstrate Silver Kills Colon Cancer Cells Thankfully, there have been a growing number of in vitro (i.e., "test tube") clinical studies over the last 10 years using various forms of antimicrobial silver against colon cancer cells, each of which have demonstrated silver's effectiveness against the cancer cells. We'll take a quick look at twelve of these studies, below.
Nearly 1 in 7 US kids and teens have a mental health condition — half go untreated, study says – Half of children with a mental health condition in the United States go without treatment, according to a study published Monday in the journal JAMA Pediatrics. The researchers analyzed data from the 2016 National Survey of Children's Health, a nationwide survey administered to parents of children and teens. Of the 46.6 million children ages 6 through 18 whose parents completed the survey, 7.7 million had at least one mental health condition — such as depression, anxiety or attention-deficit/hyperactivity disorder — and only half received treatment or counseling from a mental health provider in the 12 months prior to the survey. The number of children with a mental health condition varied widely from state to state. In Hawaii, for example, 7.6% of children had one of the conditions, compared with 27.2% in Maine. The number of children with a diagnosed mental health condition who weren't treated by a provider also ranged widely, from 29.5% in the District of Columbia to 72.2% in North Carolina.