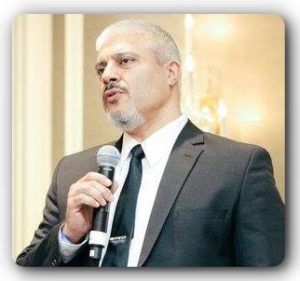 Medical Rewind is now the Advanced Medicine with Dr. Rashid A. Buttar!!
If you missed any of the Advanced Medicine radio shows with Dr. Rashid A. Buttar and Robert Scott Bell, be sure to go to www.MedicalRewind.com to listen to the show replays.
..
TO DOWNLOAD: Click on "DOWNLOAD MP3" in the player below.
Get ready to learn things not traditionally taught to medical doctors!
Some of the things you will hear Dr. Buttar and Robert talk about in this week's show are:
Melanoma Monday: Protecting your family from skin cancer It's Skin
Cancer Awareness Month, and today is "Melanoma Monday," when all of us are urged to self-examine our skin and go to a doctor if we find any sign of the most malignant form of skin cancer. More people are diagnosed with skin cancer each year than all other cancers combined. One in five people will develop skin cancer by age 70. Melanoma is the most dangerous form; it accounts for just one percent of skin cancer cases, but the majority of deaths. According to the American Cancer Society, more than 91,000 people are expected to be diagnosed with melanoma this year.
Every cancer patient should be prescribed exercise medicine Every four minutes someone in Australia is diagnosed with cancer. Only one in ten of those diagnosed will exercise enough during and after their treatment. But every one of those patients would benefit from exercise. I'm part of Australia's peak body representing health professionals who treat people with cancer, the Clinical Oncology Society of Australia. Today we're joining 25 other cancer organisations to call for exercise to be prescribed to all cancer patients as part of routine cancer care. Published today in the Medical Journal of Australia, our plan is to incorporate exercise alongside surgery, chemotherapy and radiotherapy to help counteract the negative effects of cancer and its treatment. Historically the advice to cancer patients was to rest and avoid activity. We now know this advice may be harmful to patients, and every person with cancer would benefit from exercise medicine.
Speak to yourself nicely: People who say they are sickly are more likely to be, even if they're physically active It's time to stop being too hard on yourself. According to a study, your perception of your fitness, especially compared to your peers, may affect your actual physical health. The study, which was led by researchers from Stanford University, had determined that individuals who believe they're not as active as people who are the same age could be at risk of dying younger compared to those who perceive themselves as more active – even if both groups have the same activity levels. During the study's follow-up period, researchers found out that individuals who consider themselves as somewhat inactive had an alarming 71 percent likelihood of dying, unlike their peers who they perceive as in better physical health. The results were the same even after the researchers controlled for actual physical activity levels, age, chronic illnesses, and other demographic and health factors.
Low levels of hormone linked to autism in boys, scientists say Unusually low levels of a hormone called vasopressin, known to cause low social ability in monkeys, has now been linked to similar effects in boys with autism. Researchers at Stanford University, the University of San Francisco and the University of California Davis explored the effects of differing levels of vasopressin, which helps regulate blood pressure and fluid retention. Their findings were published this week in Science Translational Medicine. Vasopressin has previously been thought to play a role in social, sexual and nurturing behavior. The hormone also interacts with male hormones, including testosterone, leading researchers to believe it could be involved in autism. Four times the number of boys than girls have autism, which is prevalent in 1 in 59 American children, according to a report issued last week by the Centers for Disease Control and Prevention.
New Animal Study Reveals Aluminum Adjuvants Can Impair Social Behavior  A breakthrough study by scientistsfrom the University of British Columbia in Vancouver, Canada has been published in the Journal of Inorganic Biochemistry demonstrating that significant correlations exist between rates of Autism Spectrum Disorder (ASD) and total aluminum adjuvants given to children through vaccines in several Western countries. According to the authors of the study, Sneha K.S. Sheth, Yongling Li and Christopher A. Shaw, this is the first experimental study to demonstrate that aluminum adjuvants can impair social behavior if applied in the early period of postnatal development. These correlations satisfied eight out of nine Hill criteria for causality. Experimental studies have demonstrated a range of behavioral abnormalities in young mice after postnatal exposure to aluminium. To build on the team's previous work, the current study  investigates the effect of aluminium adjuvants on social behavior in mice. Anomalies in social interaction are a key characteristic of those with ASD.
… AND MUCH MORE – LISTEN NOW!
Is there life after Trans-D Tropin? YES there is. There is an option. Did you know about the FDA destroying supplement companies by claiming that their products are unapproved new drugs? Click here to read a special message and find out the alternative to Trans-D Tropin.

..
How can you get an Advanced Medicine Seminar in your city?

Just get 50 or more of your friends together and contact info@drbuttar.com to learn the details.

..

Remember to pick up the international best seller "9 Steps To Keep the Doctor Away!" http://www.the9steps.com/ (if you buy the book, you can get a DVD for an incredible discount!)
..
..