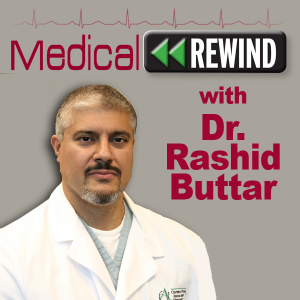 If you missed any of the Medical Rewind shows with Dr. Rashid A. Buttar and Robert Scott Bell, be sure to go to www.MedicalRewind.com to listen to the show replays.
..
TO DOWNLOAD: Click on "DOWNLOAD MP3" in the player below.
Get ready to learn things not traditionally taught to medical doctors!
Some of the things you will hear Dr. Buttar and Robert talk about in this week's show are:
In a new and desperate marketing move, Monsanto launches war on scientists, says science will ruin their business.
Dwight Clark revealed Sunday that he has Lou Gehrig's disease and suspects playing football might have caused the illness. Clark announced on Twitter that he has amyotrophic lateral sclerosis, a disease that attacks cells that control muscles. The former San Francisco 49ers wide receiver linked to a post on his personal blog detailing his ALS diagnosis, but the site crashed Sunday night, apparently from an overflow of traffic.
Levels of happiness in the United States are falling, according to results from the World Happiness Report 2017, and it appears to be down to a "social crisis."
Autism spectrum disorder affects a huge number of children both globally and in the United States. Experts have long acknowledged the importance of detecting autism early, but current diagnosis tools are purely behavioral and not entirely accurate. New research, however, proposes a biological method for accurately predicting whether a child will go on to develop autism.
If media, medical, and marketing brainwashing has you convinced there is such a thing as "bad" cholesterol, you've gotten the science all wrong.  You've heard it repeatedly: there are two kinds of cholesterol: the good high density lipoprotein (HDL) and the "bad" low density lipoprotein (LDL). Now a researcher at Texas A&M University has come to the defense of LDL and says that it may not be so bad after all.  In fact, it helps build muscle.
… AND MUCH MORE – LISTEN NOW!
Is there life after Trans-D Tropin? YES there is. There is an option. Did you know about the FDA destroying supplement companies by claiming that their products are unapproved new drugs? Click here to read a special message and find out the alternative to Trans-D Tropin.
..
How can you get an Advanced Medicine Seminar in your city?
Just get 50 or more of your friends together and contact info@drbuttar.com to learn the details.
..
Remember to pick up the international best seller "9 Steps To Keep the Doctor Away!" http://www.the9steps.com/ (if you buy the book, you can get a DVD for an incredible discount!)
..
..