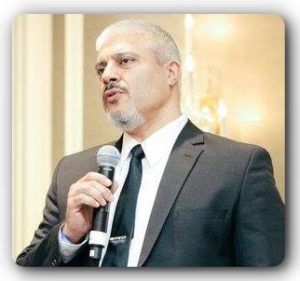 Medical Rewind is now the Advanced Medicine with Dr. Rashid A. Buttar!!
If you missed any of the Advanced Medicine radio shows with Dr. Rashid A. Buttar and Robert Scott Bell, be sure to go to www.MedicalRewind.com to listen to the show replays.
..
TO DOWNLOAD: Click on "DOWNLOAD MP3" in the player below.
Get ready to learn things not traditionally taught to medical doctors!
Some of the things you will hear Dr. Buttar and Robert talk about in this week's show are:
Astronaut's gene expression no longer same as his
identical twin, NASA finds
– Spending a year in space not only changes your outlook, it transforms your gene expression. Preliminary results from NASA's
Twins Study
reveal that 7% of astronaut Scott Kelly's genetic expression — how his genes function within cells — did not return to baseline after his
return to Earth
two years ago. The study looks at what happened to Kelly before, during and after he spent one year aboard the International Space Station through an extensive comparison with his identical twin, Mark, who remained on Earth.
---
The myth behind adrenal fatigue – Do you feel extremely tired, have body aches or experience sleep disturbances? A simple internet search of these symptoms might bring up a condition called adrenal fatigue. However, Baylor College of Medicine's Dr. Ruchi Gaba warns against taking this term at face value and explains what might really be going on when you experience these symptoms. "The adrenal glands are small triangular shaped glands located on the top of the kidneys. They are responsible for producing hormones like aldosterone, cortisol, adrenaline and small amounts of sex hormones that help regulate the metabolism, blood pressure and stress response of the body," said Gaba, assistant professor of medicine in the section of endocrinology, diabetes and metabolism at Baylor.
Question of The Day!
… AND MUCH MORE – LISTEN NOW!
Is there life after Trans-D Tropin? YES there is. There is an option. Did you know about the FDA destroying supplement companies by claiming that their products are unapproved new drugs? Click here to read a special message and find out the alternative to Trans-D Tropin.

..
How can you get an Advanced Medicine Seminar in your city?

Just get 50 or more of your friends together and contact info@drbuttar.com to learn the details.

..

Remember to pick up the international best seller "9 Steps To Keep the Doctor Away!" http://www.the9steps.com/ (if you buy the book, you can get a DVD for an incredible discount!)
..
..