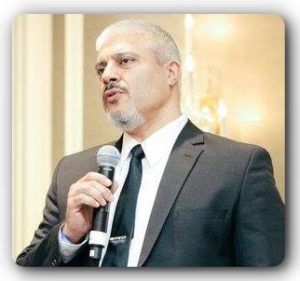 Advanced Medicine with Dr. Rashid A. Buttar!!
If you missed any of the Advanced Medicine radio shows with Dr. Rashid A. Buttar and Robert Scott Bell, be sure to go to www.MedicalRewind.com to listen to the show replays.
..
TO DOWNLOAD: Click on "DOWNLOAD MP3" in the player below.
Get ready to learn things not traditionally taught to medical doctors!
Some of the things you will hear Dr. Buttar and Robert talk about in this week's show are:
New study views cancer treatment as a game to find strategies that
improve patient outcomes – Game theory can be utilized to identify potential flaws in current cancer treatment approaches and suggest new strategies to improve outcomes in patients with metastatic cancer, according to a new article published online today by JAMA Oncology. The study, which is authored by a mathematician, an evolutionary biologist and clinical physicians from Moffitt Cancer Center and Maastricht University, challenges the decades old standard of treatment for metastatic cancers in which drugs are typically administered continuously at the maximum-tolerated dose (MTD) until the tumor progresses. The study shows that, by viewing cancer therapy as a game between the treating physician and the cancer cells, continuous administration of the same drug or drugs at MTD fails to exploit critical advantages possessed by the physician. Instead, the authors encourage oncologists to develop flexible strategic treatment plans. By exploiting his/her knowledge of the cancer's evolutionary dynamics, the oncologist can continuously adjust drugs and doses to delay or prevent cancer progression caused by the evolution of resistance. With each adjustment, the oncologist updates information on the cancer's response.
Question of The Day!

I know two children currently in the hospital that were bitten by a mosquito that was infected with la crosse encephalitis . They are currently on morphine and antibiotics. What can I do to help??
Thanks!

Daniel
… AND MUCH MORE – LISTEN NOW!
Is there life after Trans-D Tropin? YES there is. There is an option. Did you know about the FDA destroying supplement companies by claiming that their products are unapproved new drugs? Click here to read a special message and find out the alternative to Trans-D Tropin.

..
How can you get an Advanced Medicine Seminar in your city?

Just get 50 or more of your friends together and contact info@drbuttar.com to learn the details.

..

Remember to pick up the international best seller "9 Steps To Keep the Doctor Away!" http://www.the9steps.com/ (if you buy the book, you can get a DVD for an incredible discount!)..
..

Click HERE to learn more Facts on Toxicity

..
Click HERE for Free access to the AHEAD MAP (Medical Assessment Program). Use Invitation Code 11 to gain access.
..