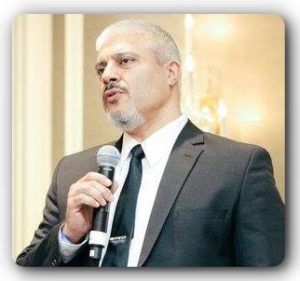 Medical Rewind is now the Advanced Medicine with Dr. Rashid A. Buttar!!
If you missed any of the Advanced Medicine radio shows with Dr. Rashid A. Buttar and Robert Scott Bell, be sure to go to www.MedicalRewind.com to listen to the show replays.
..
TO DOWNLOAD: Click on "DOWNLOAD MP3" in the player below.
Get ready to learn things not traditionally taught to medical doctors!
Some of the things you will hear Dr. Buttar and Robert talk about in this week's show are:
NYT: US threatened nations over breastfeeding resolution – The United
States threatened nations in an effort to blunt a World Health Assembly resolution supporting breastfeeding this spring, The New York Times reported Sunday. The US delegation worked hard, but largely unsuccessfully, to water down a resolution recognizing the importance of breastfeeding for infants and working against misleading attempts to sell substitutes for a mother's milk, the Times reported, citing more than a dozen participants from various countries, many of whom requested anonymity for fear of US retaliation. President Donald Trump lashed out at the report in a tweet on Monday, saying the US does support breastfeeding. "The failing NY Times Fake News story today about breast feeding must be called out. The U.S. strongly supports breast feeding but we don't believe women should be denied access to formula. Many women need this option because of malnutrition and poverty," Trump wrote.
Physician burnout, depression can lead to major medical errors: Study – Does your doctor's mental health and well-being affect the care you receive? A new study says yes — burnout, fatigue and depression may affect major medical errors. Medical errors contribute to an estimated 100,000 to 200,000 deaths per year, according to the Institute of Medicine. Burnout — defined as emotional exhaustion or depersonalization — occurs in more than half of doctors, according to the study. Researchers surveyed physicians across the country to understand the relationship between burnout and major medical errors in their careers. Their findings, published in Mayo Clinic Proceedings, suggest burnout, by itself, plays a large role in errors. Other independent factors affecting errors include the perceived safety of the workplace, physician fatigue and physician mental health. Researchers at Stanford University School of Medicine anonymously surveyed more than 6,600 physicians in active practice. They were asked to fill out standardized questionnaires looking at their levels of burnout, well-being, fatigue and symptoms of depression. In addition, the doctors were asked to grade the safety of their workplace and comment on any major medical errors they may have made.
850 Million People Worldwide Have Kidney Disease – Kidney disease is a "hidden epidemic" affecting more than 850 million people worldwide, renal experts say. That's twice the number of diabetics (422 million) and more than 20 times the number of people with cancer (42 million) or HIV/AIDS (36.7 million). But most people don't realize that kidney disease is a major health issue. "It is high time to put the global spread of kidney diseases into focus," said David Harris and Adeera Levin of the International Society of Nephrology. Harris is the group's president and Levin is past president. They noted that kidney diseases often cause no early symptoms. And many people aren't aware of their increased risk for heart problems, infections, hospitalization and kidney failure. Chronic kidney diseases (ones lasting more than three months) affect 10 percent of men and nearly 12 percent of women around the world. Up to 10.5 million people need dialysis or a kidney transplant, but many don't receive these lifesaving treatments due to cost or lack of resources. In addition, more than 13 million people suffer acute kidney injury. Some will go on to develop chronic kidney disease or kidney failure.
'Fighting' cancer may detract men from palliative care – Men with advanced cancer are 30 percent less likely than women to consider palliative care, according to a University of Rochester Medical Center study. Researchers believe the findings reflect social norms about gender roles—as well as widespread messages in the media and society about "fighting" cancer. Often men see themselves as the family protector, said the study's lead author, Fahad Saeed, M.D., a palliative care specialist and assistant professor of Medicine and Public Health Sciences at URMC. When struck with a serious illness they usually want to be cast as a "fighter" or a "warrior," and may view palliative care as giving up, he explained. "There is an ethos of 'fight, fight, fight,' and there is nothing wrong with that," said Timothy E. Quill, M.D., an internationally recognized pioneer in palliative care. "But if all you do is fight and you ignore the emotional and spiritual aspects of what's happening, it's a missed opportunity to look at life in a different way." Scientists analyzed data from 383 individuals with advanced cancer between the ages of 22 and 90, who had been asked about their preferences for palliative care. Response options were: definitely no, possibly no, unsure, possibly yes, and definitely yes.
… AND MUCH MORE – LISTEN NOW!
Is there life after Trans-D Tropin? YES there is. There is an option. Did you know about the FDA destroying supplement companies by claiming that their products are unapproved new drugs? Click here to read a special message and find out the alternative to Trans-D Tropin.

..
How can you get an Advanced Medicine Seminar in your city?

Just get 50 or more of your friends together and contact info@drbuttar.com to learn the details.

..

Remember to pick up the international best seller "9 Steps To Keep the Doctor Away!" http://www.the9steps.com/ (if you buy the book, you can get a DVD for an incredible discount!)..

Click HERE for

Free access

to the

AHEAD MAP

(Medical Assessment Program).

Use Invitation Code 11 to gain access

.
..