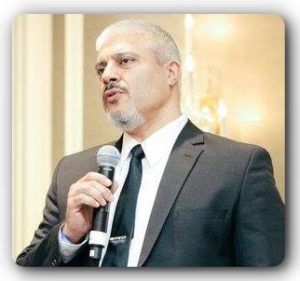 Advanced Medicine with Dr. Rashid A. Buttar!!
If you missed any of the Advanced Medicine radio shows with Dr. Rashid A. Buttar and Robert Scott Bell, be sure to go to www.MedicalRewind.com to listen to the show replays.
..
TO DOWNLOAD: Click on "DOWNLOAD MP3" in the player below.
Get ready to learn things not traditionally taught to medical doctors!
Some of the things you will hear Dr. Buttar and Robert talk about in this week's show are:
Patients with high blood pressure unlikely to reduce salt: More drugs needed to treat hypertension due to increased salt intake – Patients with high blood pressure are relying solely on medication to reduce their risk of heart attack, stroke and heart failure, rather than decreasing salt intake as instructed by their physicians, according to research presented today at ESC Congress 2018, the annual meeting of the European Society of Cardiology. Lack of adherence to recommended lifestyle changes is leading to higher salt intake for hypertensive patients, more medications needed to treat their condition and more side effects from those medications, according to lead author Dr Kazuto Ohno, Enshu Hospital, Hamamatsu, Japan.
Study finds sucralose produces previously unidentified metabolites – Sucralose, a widely used artificial sweetener sold under the trade name Splenda, is metabolized in the gut, producing at least two fat-soluble compounds, according to a recent study using rats. The finding differs from the studies used to garner regulatory approval for sucralose, which reported that the substance was not broken down in the body. The new study also found that sucralose itself was found in fatty tissues of the body. The researchers used the same experimental model used by the Food & Drug Administration (FDA) to assess the safety of foods based on accepted daily intake. In this case, that involved administering an average dose of 80.4 milligrams/kilogram/day to 10 rats for 40 days. Urine and feces from the rats were collected and assessed for those 40 days, and for the following two weeks. At the end of the two-week follow-up period, fatty tissue from a subset of the rats was also tested. The researchers, from North Carolina State University and Avazyme Inc. – an analytical testing company—used techniques designed to detect both fat- and water-soluble metabolites. That's significant because industry did not use state-of-the-art techniques that targeted the full suite of fat-soluble metabolites in the studies it submitted to the FDA when seeking FDA approval for sucralose.
Risk of Parkinson's disease increases with statin drug use – What if the drug meant to treat you actually gave you a different, just-as-bad disease? A report published in the medical journal Movement Disorders says this could be the case with statins, linking the use of the drugs to an increased risk of Parkinson's disease. Statins are a class of drugs prescribed to prevent heart attacks and strokes. The drug works by blocking the liver enzyme responsible for the production of cholesterol. By doing this, the drug lowers your body's cholesterol levels and decreases your risk for cardiovascular conditions. Some medical professionals have come to attribute statins with neuroprotective effects, but the authors of the study say the evidence for this is inconclusive at best. Dr. Xuemei Huang, a professor of neurology at Penn State College of Medicine and one of the authors of the study, implies this could be a misunderstanding. Past research suggests that higher cholesterol levels could reduce the risk for Parkinson's. Incidentally, statins are prescribed to people who need to lower their cholesterol levels.
Aspirin does not reduce initial vascular events in low-to-moderate risk population – In a moderate-risk population with low event rates, aspirin did not significantly reduce initial vascular events, according to the ARRIVE study presented at the European Society of Cardiology Congress. Among 12,546 patients randomly assigned to receive enteric-coated aspirin (Bayer) 100 mg daily or placebo and followed for a median of 60 months, the primary efficacy endpoint of time to first occurrence of CV death, MI, unstable angina, stroke or transient ischemic attack occurred in 4.29% of the aspirin group vs. 4.48% of the placebo group (HR = 0.96; 95% CI, 0.81-1.13), according to results of an intention-to-treat analysis. "ARRIVE attempted to address the issue of aspirin for primary prevention in subjects at moderate risk for cardiovascular disease in a pragmatic, primary-care-based study," J. Michael Gaziano, MD, MPH, chief of the division of aging at Brigham and Women's Hospital and professor of medicine at Harvard Medical School, said during a press conference. "We ended up with a lower-risk population than we had intended. The results showed that aspirin did not significantly reduce a composite of vascular events in the intention-to-treat population. The effects of aspirin tended to be the same as in other primary prevention studies."
QUESTION OF THE DAY:

Hi Dr. Buttar, Robert and Super Don.

I have a question about my father in law. He's been put on a catheter indefinitely. His bladder is not emptying on its own. He recently had some work done on his enlarged prostate, which was delayed too long, and this is the end result. His bladder has, for lack of a better word, a herniated area and this is part of the problem. Do you have any suggestions of products we could give him to help remedy this? Thanks for any info you can provide. I love listening to the show, keep fighting the good fight, you are helping so many people.

Sara