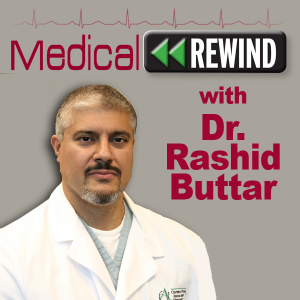 If you missed any of the Medical Rewind shows with Dr. Rashid A. Buttar and Robert Scott Bell, be sure to go to www.MedicalRewind.com to listen to the show replays.
..
TO DOWNLOAD: Click on "DOWNLOAD MP3" in the player below.
Get ready to learn things not traditionally taught to medical doctors!
Some of the things you will hear Dr. Buttar and Robert talk about in this week's show are:
730,000 Filipino Children Receive Faulty DengueVaccine Which Causes Dengue Rather Than Preventing it In a story that is being mostlycensored in the U.S. media, vaccine manufacturer Sanofi Pasteur has admitted that their vaccine for dengue (a deadly tropical disease spread mostly by mosquitoes) is defective.In a press release from France, the pharmaceutical company admitted that the vaccine is harmful to those not previously infected with dengue, and could cause children not previously infected with dengue to contract a severe case of the disease.
Heavy metals can cause chronic urinary and reproductive health problems, according to
a study on dental fillings by the CDC Just in case you're wondering: yes, dental amalgam fillings are bad for you, and according to new data, it may be enough to wreak havoc on your kidneys and your fertility. People with amalgam fillings are more likely to be at risk of chronic health conditions, according to information released by the non-profit organization Dental Amalgam Mercury Solutions.
Listener Question!
Hi!

Love the natural options you bring to us.What do you think about root canal treatement?Or more precisely,is there a safer alternative?(besides removing the tooth).Thanks!

Claude
MEDICAL TYRANNY: Florida health coach threatened with JAIL time for helping people make healthier food choices.  When it comes to government interference, it seems like the southern state of Florida just can't say "No." In recent years, the state has continuously come under fire for trampling all over the rights of private citizens — particularly when it comes to food and health freedoms. A Florida health coach is under attack for offering clients advice on how to incorporate healthy foods into their daily lives. You'd think the government has better things to do than crack down on health and wellness, but apparently not. Heather Kokesh Del Castillo first began her career as a health coach in 2014, back when she still lived in California. She was a privately licensed health coach and operated her own business on the West Coast for years, before moving to Florida. That was when all the problems began.
A Holistic Approach to the Healthcare Crisis In 2017, America will spend more than $10,000 per
person on healthcare, or 18% of our GDP. In every measure of cost – total spending, per capita spending, spending as percentage of GDP – the US is #1. However, the results are abysmal: worst healthcare and 4th highest child mortality among developed nations, 31st in the world in life expectancy and ranked as one of the fattest countries in the world (70% are overweight or obese). Why? We have a fundamentally misguided approach to health, disease and treatments. Imagine for a moment that you are visiting a city called Potholeville. The city spends vast amount of money on one issue: repairing cars. There are auto repair shops everywhere, and the citizens constantly debate various solutions. As an outsider, you are perplexed!
… AND MUCH MORE – LISTEN NOW!
Is there life after Trans-D Tropin? YES there is. There is an option. Did you know about the FDA destroying supplement companies by claiming that their products are unapproved new drugs? Click here to read a special message and find out the alternative to Trans-D Tropin.
..
How can you get an Advanced Medicine Seminar in your city?
Just get 50 or more of your friends together and contact info@drbuttar.com to learn the details.
..
Remember to pick up the international best seller "9 Steps To Keep the Doctor Away!" http://www.the9steps.com/ (if you buy the book, you can get a DVD for an incredible discount!)
..
..