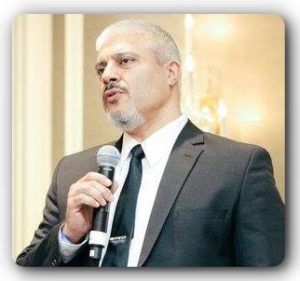 Advanced Medicine with Dr. Rashid A. Buttar!!
If you missed any of the Advanced Medicine radio shows with Dr. Rashid A. Buttar and Robert Scott Bell, be sure to go to www.MedicalRewind.com to listen to the show replays.
..
TO DOWNLOAD: Click on "DOWNLOAD MP3" in the player below.
Get ready to learn things not traditionally taught to medical doctors!
Some of the things you will hear Dr. Buttar and Robert talk about in this week's show are:
Why is it so hard to figure out this polio-like illness hitting kids? – Doctors say they are baffled by what's causing an uptick in cases of a paralyzing, polio-like condition among kids across the U.S. The illness, called acute flaccid myelitis, appears to be on the rise in 2018 after causing just a handful of cases in 2017. The Centers for Disease Control and Prevention says it's investigating 127 reported cases, 62 of them confirmed to be AFM in 22 states. "We have not been able to find the cause of the majority of AFM cases," the CDC's Dr. Nancy Messonnier told reporters on Thursday. "Despite extensive laboratory testing, we have not determined what pathogen or immune response caused the arm or leg weakness and paralysis in most patients," Messonnier added. "We don't know who may be at higher risk for developing AFM or the reasons why they may be at higher risk."
Link found between chronic inflammation and risk for Alzheimer's disease – While it is widely shown that possessing the ApoE4 gene is the major genetic risk factor of Alzheimer's disease (AD), not all ApoE4 carriers develop AD. For the first time, researchers at Boston University School of Medicine (BUSM) have shown that ApoE4 linked with chronic inflammation dramatically increases the risk for AD. This can be detected by sequential measurements of C-reactive protein, a common clinical test which can be could be done routinely in a clinical setting. "Finding out what mediating factors for ApoE4 increase AD risk is important for developing intervention and prevention of the disease," explained corresponding author Wendy Qiu, MD, Ph.D., associate professor of psychiatry and pharmacology & experimental therapeutics at BUSM. "Since many elders have chronic low-grade inflammation after suffering from common diseases like cardiovascular diseases, diabetes, pneumonia and urinary tract infection, or after having surgeries, rigorously treating chronic systemic inflammation in ApoE4 carriers could be effective for prevention of Alzheimer's dementia."
Study: Youngest Children in Classrooms Frequently Mislabeled as ADHD – A recent study made some international mainstream papers recently that warned of medicating children misdiagnosed as ADHD (Attention Deficit Hyperactivity Disorder), simply because they were the youngest students in their class. UK's online Daily Mail included a quote from the lead author of that study, Dr. Martin Whitely, who stated: "It appears that across the globe some teachers are mistaking the immaturity of the youngest children in their class for ADHD. Although teachers don't diagnose it, they are often the first to suggest a child may have ADHD." The study was published by the Journal of Child Psychology and Psychiatry, and Allied Disciplines on October 14, 2018, with the title: Attention deficit hyperactivity disorder late birthdate effect common in both high and low prescribing international jurisdictions: systematic review. The "late birthdate" label describes situations where a child's birthday falls on a later date of the year than most of his or her classmates' birthdays. This potentially places that child at a less mature stage of development as the others in the same class.
Flu jab protected just one in 10 pensioners last year, amid concerns new vaccines will run out – Last year's flu jab protected just one in 10 pensioners, new figures show, amid concerns new boosted vaccinations could run out. An evaluation by Public Health England (PHE) reveals that the vaccines given to millions of patients last winter had little effect. The worst protection was among over 65s – the age group most vulnerable to flu – with effectiveness of 10.1 per cent and none at all against some key strains. Figures among younger adults were little better at 12.2 per cent, with rates of 26.9 per cent among children, the provisional end-of-season estimates show. The failings contributed to the worst flu season for seven years, with 15,000 deaths from the virus, around twice the average figure, and the worst NHS performance on record. Health officials hope to avert such a crisis this winter, with new types of jabs on offer for all adults.
Herpes virus is linked to half of Alzheimer's cases, scientist claims – The herpes virus could be linked to at least half of all Alzheimer's disease cases, a scientist has claimed. Professor Ruth Itzhaki, who has spent more than 25 years at the University of Manchester investigating a potential link between the two, said studies carried out in Taiwan suggested that the risk of dementia was much greater in those infected with herpes simplex virus (HSV). There are two types of herpes simplex virus (HSV): HSV1, also known as oral herpes, which causes cold sores and blisters around the mouth and on the face; and HSV2, which is generally responsible for genital herpes outbreaks. Prof Itzhaki said: "The striking results include evidence that the risk of senile dementia is much greater in those who are infected with HSV, and that anti-herpes antiviral treatment causes a dramatic decrease in number of those subjects severely affected by HSV1 who later develop dementia. "HSV1 could account for 50% or more of Alzheimer's disease cases."