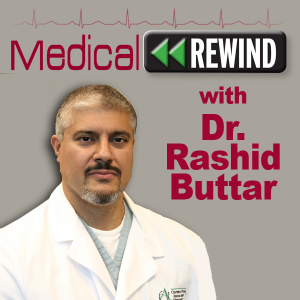 If you missed any of the Medical Rewind shows with Dr. Rashid A. Buttar and Robert Scott Bell, be sure to go to www.MedicalRewind.com to listen to the show replays.
..
TO DOWNLOAD: Click on "DOWNLOAD MP3" in the player below.
Get ready to learn things not traditionally taught to medical doctors!
Some of the things you will hear Dr. Buttar and Robert talk about in this week's show are:
When surgeons sit down with cancer patients before operations to talk through how procedures work and what they may accomplish, the conversation rarely includes mention of the possibility of a cure, a small study suggests. "Many physicians avoid discussing cure as they believe that cure cannot be accurately estimated so they may avoid taking up the topic," Pawlik said by email. "Physicians may also avoid discussing the possibility of cure because of a belief that patients already have so many other things to think about such as procedure details, risks, getting ready for surgery, etc."
Whole brain radiotherapy is of no benefit to people with lung cancer which has spread to the brain,says research in the Lancet. A trial of more than 500 patients found that it did not prolong or improve their quality of life any more than other forms of treatment. More than 45,000 people are diagnosed with lung cancer every year in the UK. In a third of cases, the cancer will spread to the brain. Secondary brain tumours are usually treated with whole brain radiotherapy along with steroids and other treatments to reduce the side-effects of cancer therapies.
Is there life after Trans-D Tropin? YES there is. There is an option. Did you know about the FDA destroying supplement companies by claiming that their products are unapproved new drugs? Click here to read a special message and find out the alternative to Trans-D Tropin.
..
How can you get an Advanced Medicine Seminar in your city?
Just get 50 or more of your friends together and contact info@drbuttar.com to learn the details.
..
Remember to pick up the international best seller "9 Steps To Keep the Doctor Away!" http://www.the9steps.com/ (if you buy the book, you can get a DVD for an incredible discount!)
..
..