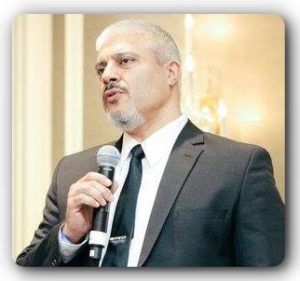 Advanced Medicine with Dr. Rashid A. Buttar!!
If you missed any of the Advanced Medicine radio shows with Dr. Rashid A. Buttar and Robert Scott Bell, be sure to go to www.MedicalRewind.com to listen to the show replays.
..
TO DOWNLOAD: Click on "DOWNLOAD MP3" in the player below.
Get ready to learn things not traditionally taught to medical doctors!
Some of the things you will hear Dr. Buttar and Robert talk about in this week's show are:
Human health can be 'mostly sustained' for a year in space, NASA Twins Study concludes – Spending 340 days aboard the International Space Station between 2015 and 2016 caused changes in astronaut Scott Kelly's body, from his weight down to his genes, according to the results of the NASA Twins Study, released Thursday. The majority of changes that occurred in Kelly's body, compared with his identical brother, Mark, on Earth, returned to normal once he came back from the space station. The study results suggest that human health can be "mostly sustained" for a year in space, the researchers said. On a call with reporters Thursday, Mark thanked Scott for his service to the country and commitment to science by spending a year in space without knowing how it would affect him. "I got all the glory, and you got all the work," Scott said, chiding his twin. "And I got people coming to my house for tubes of blood," Mark replied in reference to the scientific samples taken during Scott's mission; Scott was collecting the same samples from himself to send back to researchers on Earth.
….
Statistics Link Rise of "Vaccine-preventable" Diseases to Increased Vaccination Rates – As mass hysteria regarding the so-called 'measles epidemic' appears to be breaking out around the world, we need to ask ourselves whether or not this perceived epidemic is as bad as the corporate mainstream media has painted it. If it is, then are the vaccinations manufactured to protect our children against the measles and other illnesses really working? During our research, we discovered that, despite many countries around the world mandating vaccines, there has been a substantial rise in the numbers of 'vaccine preventable' diseases being reported. In February 2019, Science Direct published a paper titled Measles outbreaks in Italy: A paradigm of the re-emergence of vaccine-preventable diseases in developed countries. The paper, written by Alessandro Siani, outlined the fact that, in 2017, there had been a significant rise in numbers of measles cases, in both Romania and Italy, two countries where the MMR vaccine had been mandated.
….
Latest studies show 1 in 59 children lives with autism – New numbers show 1 in 59 children live with autism. Now, the largest study of its kind is in search of breakthrough treatments, to help families thrive. As part of Autism Awareness month, Molly Shen looks at the research in this week's Sinclair Cares report. Five-year-old Kiernan, six-year-old Malachai and 19-year-old Skyler. Skylar and Kiernan are confirmed to have autism, their brother Malachai is in the process of being diagnosed and is likely also on the spectrum. Most people with autism spectrum disorder have social, communication, and other challenges. "It's kind of a bombshell. You know, it blindsides you the first time you hear that. It's, what did I do wrong?," said mother, Kami Denison. "You always wonder why something like that happens to you," said father, Lance Denison.
….
Half of people prescribed statins don't reach cholesterol goals after two years, study says – Half of all people who are prescribed statins for the prevention of heart disease fail to reach target cholesterol levels two years later, according to a new study. Researchers used data submitted to the UK Clinical Practice Research Datalink by 681 family doctors. The study group was made up of 165,411 people who were prescribed a statin between 1990 and 2016 and who had not been treated for heart disease or stroke before the prescription. They defined an "appropriate" response to statin therapy as a reduction of 40% or more in LDL or "bad" cholesterol, as recommended by the UK's National Institute for Health and Care Excellence. Fewer than half of all people enrolled over the 26-year study period — 48.8% — achieved target cholesterol levels at the two-year followup mark, with just over half — 51.2% — falling short, according to the study, published Monday in the journal Heart.
…..