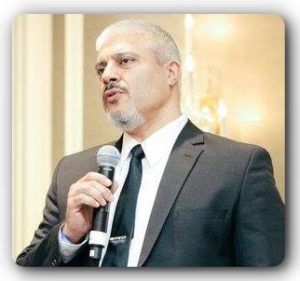 Medical Rewind is now the Advanced Medicine with Dr. Rashid A. Buttar!! 
If you missed any of the Advanced Medicine radio shows with Dr. Rashid A. Buttar and Robert Scott Bell, be sure to go to www.MedicalRewind.com to listen to the show replays.
..
TO DOWNLOAD: Click on "DOWNLOAD MP3" in the player below.
Get ready to learn things not traditionally taught to medical doctors!
Some of the things you will hear Dr. Buttar and Robert talk about in this week's show are:
Finding Purpose for a Good Life. But Also a Healthy One – Only about a quarter of Americans strongly endorse having a clear sense of purpose and of what makes their lives meaningful, while nearly 40 percent either feel neutral
or say they don't. This is both a social and a public health problem: Research increasingly suggests that purpose is important for a meaningful life — but also for a healthy life. Purpose and meaning are connected to what researchers call eudaimonic well-being. This is distinct from, and sometimes inversely related to, happiness (hedonic well-being). One constitutes a deeper, more durable state, while the other is superficial and transient.
Guild Wants Tests for Aluminum in Air, Water and Soil After Finding Anomalous High Levels – At the recent Guild's annual convention, representatives from 40 chapters deliberated on 25 resolutions in 7 categories: Agriculture, Communities, Energy, Government, Health, Education, and Natural Resources. "As a grassroots organization, the Guild often alerts the public about issues that are later widely recognized, such as our early work on labeling GMOs, and the recent addition of glyphosate (in RoundUp) to the Prop 65 state list of carcinogenic chemicals," said Chico Community Guild vice president Peter Allison.
Buttar Questions of The Day!
My family and I have been plagued with various Staph infections for the last 2 years. It began with my new baby who developed what looked like boils at the base of his skull when he was 2 days old. It went away with warm compresses. In turn I got a breast abscess which may or may not have been MRSA infected (dr suspected but never tested). Over the last 2 years it has been one after another with myself and my 6 year old. Usually small pus filled bumps that appear near small wounds, but as far as impetigo for myself, another abscess in my arm pit, and even a nickel rash that ended up looking like staph. Even more than listed here. How can I get it out of our home and bodies? I've done a lot of research but can't find a lot of natural options besides essential oils and boosting immune health. I used mostly natural methods for healing but did use antibiotics for the breast abscess and impetigo. Please help!

Hallie

---

Hi Robert and Dr. Buttar,

I have a question concerning a little known and little talked about disease called Morgellons disease.
I had a customer recently come in our store with this diagnosis and she was suffering terribly.
I have read that there may be a link between this new disease and GMO's. Any thoughts on this?

Nathan

---

My husband was diagnosed with Crohn's disease about 8 years ago. He has taken various meds for it; started on Asacol and after a few years of that was switched to Lialda. He really hasn't experienced many issues until just recently. In November he started having blood in his stools again so had a scope done. They said he had 2 areas of active disease in his colon so at one time in November, he was taking Lialda, prednisone and canasa. Midway through this regimen, a friend came to us with your information about the silver aloe protocol. My husband stopped the Lialda and Canasa right away and tapered the prednisone sooner than the Dr. had ordered to start your protocol. He actually started the protocol before being off all the meds so has been on it for about 3-4 weeks with only 10 days of that being med free. He is now back to having loose stools with blood several times a day as he was before his initial diagnosis 8-9 years ago. His diet before starting your protocol was terrible!! He drank mountain dew like crazy and would eat fast food frequently as it was easy to get when he's on the road trucking. He quit mountain dew and fast food completely now and is working on eating a healthier diet. He's wondering how long it might be before he sees improvement from these frequent bloody stools and what should he be eating?

Stacy
… AND MUCH MORE – LISTEN NOW!
Is there life after Trans-D Tropin? YES there is. There is an option. Did you know about the FDA destroying supplement companies by claiming that their products are unapproved new drugs? Click here to read a special message and find out the alternative to Trans-D Tropin.

..
How can you get an Advanced Medicine Seminar in your city?

Just get 50 or more of your friends together and contact info@drbuttar.com to learn the details.

..

Remember to pick up the international best seller "9 Steps To Keep the Doctor Away!" http://www.the9steps.com/ (if you buy the book, you can get a DVD for an incredible discount!)
..
..