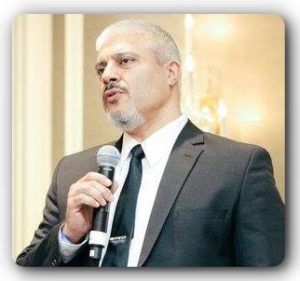 Advanced Medicine with Dr. Rashid A. Buttar!!
If you missed any of the Advanced Medicine radio shows with Dr. Rashid A. Buttar and Robert Scott Bell, be sure to go to www.MedicalRewind.com to listen to the show replays.
..
TO DOWNLOAD: Click on "DOWNLOAD MP3" in the player below.
Get ready to learn things not traditionally taught to medical doctors!
Some of the things you will hear Dr. Buttar and Robert talk about in this week's show are:
World Cancer Day 
– World Cancer Day was born on the 4 February 2000 at theWorld Summit Against Cancer for the New Millennium in Paris. The Paris Charter aims to promote research, prevent cancer, improve patient services, raise awareness and mobilise the global community to make progress against cancer, and includes the adoption of World Cancer Day.
For millennials, cancers fueled by obesity are on rise, study says – Cancers fueled by obesity are on the rise among young adults in the United States and appearing at increasingly younger ages, according to an analysis released Monday by the American Cancer Society. The study, published in The Lancet Public Health, examined data on 12 obesity-related cancers between 1995 and 2014, as well as 18 common cancers not associated with weight. They found a disturbing trend among adults age 24 to 49. "The risk of cancer is increasing in young adults for half of the obesity-related cancers, with the increase steeper in progressively younger ages," said co-author Ahmedin Jemal, who is the vice president of the Surveillance and Health Services Research Program for the American Cancer Society. The risk, he said, was increasing in a stepwise manner in successively younger people.
Bill Gates: My 'best investment' turned $10 billion into $200 billion worth of economic benefit – Investing in global health organizations aimed at increasing access to vaccines created a 20-to-1 return in economic benefit, billionaire Microsoft co-founder and philanthropist Bill Gates told CNBC on Wednesday. Over the past two decades, the Bill and Melinda Gates Foundation has donated "a bit more than $10 billion" into mainly three groups: the Global Alliance for Vaccines and Immunization, the Global Fund to Fight AIDS, Tuberculosis and Malaria, and the Global Polio Eradication Initiative. "We feel there's been over a 20-to-1 return," yielding $200 billion over those 20 or so years, Gates told CNBC's Becky Quick on "Squawk Box" from the World Economic Forum in Davos, Switzerland. "Helping young children live, get the right nutrition, contribute to their countries — that has a payback that goes beyond any typical financial return."
Many Children Are Overdoing It on the Toothpaste, C.D.C. Study – Many parents are squeezing potentially unhealthy amounts of toothpaste on their children's brushes, health officials warned in a study released on Friday. The study, by the Centers for Disease Control and Prevention, said nearly 40 percent of children ages 3 to 6 used more toothpaste than recommended by dental professionals. For young children with emerging teeth, swallowing too much fluoride toothpaste can cause discoloration of their teeth, a condition called dental fluorosis. Parents of children in that age bracket should squeeze no more than a pea-size amount of toothpaste on their brush, the C.D.C. and American Dental Association recommend. The C.D.C.'s survey of nearly 1,700 children in that age range found that about 38 percent of them used more than the recommended amount of toothpaste, which has the potential to exceed the daily recommendation of fluoride intake. Exceedingly high concentrations of fluoride in drinking water can also contribute to dental fluorosis, the dental association says on its website.