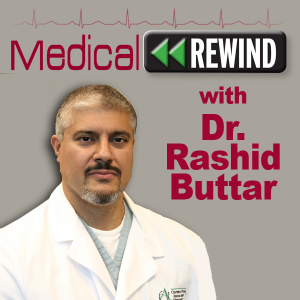 If you missed any of the Medical Rewind shows with Dr. Rashid A. Buttar and Robert Scott Bell, be sure to go to www.MedicalRewind.com to listen to the show replays.
..
TO DOWNLOAD: Click on "DOWNLOAD MP3" in the player below.
Get ready to learn things not traditionally taught to medical doctors!
Some of the things you will hear Dr. Buttar and Robert talk about in this week's show are:
It's no secret that the flu vaccine has the potential to destroy health and that despite such evidence, the vaccine industry continues to advocate getting one. After all, we're bombarded with flu shot messaging, from doctors who constantly urge us to get one to outdoor electronic advertisements that beg you to "Get Your Flu Shots Here." Wouldn't it be nice to see flu shots just go away altogether? It would also be nice if there were a cure for the flu, right? Well, according to researchers in Japan, there is a cure. It is being reported that Japanese researchers have developed a drug that can cure people of any flu. Even better, the researchers maintain that the drug, which is set for release in 2018 and has already shown a "high degree of its effectiveness" in clinical trials, can cure people of the flu in just one day. 
If you've ever tried out the latest diet fad only to find yourself gaining weight and feeling awful and wondered what you were doing wrong, scientists now have an explanation for you. Israeli researchers, writing in the journal Cell this week, have found that different people's bodies respond to eating the same meal very differently – which means that a diet that may work wonders for your best friend may not have the same impact on you.

Lastly RSB & Dr. Buttar will break down how to discern if you are 'burning out', and what you can do to fix it!
Did you know about the FDA destroying supplement companies by claiming that their products are unapproved new drugs? Is there life after Trans-D Tropin? Yes there is. Click here to read a special message.
..
How can you get an Advanced Medicine Seminar in your city?
Just get 50 or more of your friends together and contact info@drbuttar.com to learn the details.
..
Remember to pick up the international best seller "9 Steps To Keep the Doctor Away!" http://www.the9steps.com/ (if you buy the book, you can get a DVD for an incredible discount!)
..
..