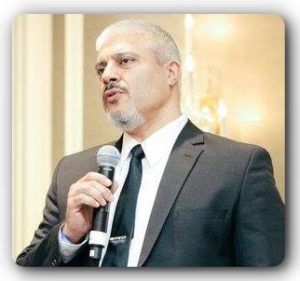 Medical Rewind is now the Advanced Medicine with Dr. Rashid A. Buttar!!
If you missed any of the Advanced Medicine radio shows with Dr. Rashid A. Buttar and Robert Scott Bell, be sure to go to www.MedicalRewind.com to listen to the show replays.
..
TO DOWNLOAD: Click on "DOWNLOAD MP3" in the player below.
Get ready to learn things not traditionally taught to medical doctors!
Some of the things you will hear Dr. Buttar and Robert talk about in this week's show are:
Experts warn not to link autism to violence after
Florida shooting  – Autism experts are cautioning against linking the spectrum disorder to violence in the wake of the Parkland, Florida, shooting that killed 17. Several news media outlets included in their coverage of the attack that alleged shooter Nikolas Cruz, 19, had autism, but autism advocacy groups have been quick to say that the two aren't related. "A massive shooting happens, and it's a senseless act of violence," said Dr. Karoly Mirnics, director of the Munroe-Meyer Institute for Genetics and Rehabilitation at the University of Nebraska Medical Center. "As you are searching for answers, you start to notice differences." If you haven't interacted with people on the autism spectrum, you might jump to conclusions, the doctor said.
Vaccines on Trial: Michigan President of AAP Calls Catch-Up Vaccination "Torture" – IN OAKLAND COUNTY COURT, Michigan AAP President Teresa Holtrop, MD, FAAP testified this morning that a child who is forced to received multiple vaccines to come up to speed on the CDC pediatric vaccination schedule would be subjected to torture. "This poor child would have to be tortured" with multiple vaccines to come up to the vaccine schedule, she testified. (Specific quote: "Because this child has not been immunized, this poor child will have to tortured with six immunizations at one time.") "It is the balance between whether you would put the child in pain, or don't do it and put the child at risk" she said.
Scientists want to pull peer review out of the 17th century – The technology that drives science forward is forever accelerating, but the same can't be said for science communication. The basic process still holds many vestiges from its early days — that is the 17th century. Some scientists are pressing to change that critical part of the scientific enterprise. Here's what they're confronting: When researchers studying the biology of disease make a discovery, it typically takes nine months for them to get their results published in a journal. one reason for that delay is it goes through a process of peer review that is both necessary and antiquated. The fate of that paper rests on just two or three scientists who have been asked to review it and decide whether it's worthy of being published.
US panel recommends new adult vaccine against hepatitis B – A federal advisory panel on Wednesday recommended a new vaccine against hepatitis B. The vaccine, called Heplisav-B, was licensed for use in the U.S. in November and is the first new hepatitis B vaccine in 25 years. Hepatitis B vaccines have been in childhood shots for decades. But vaccination also is recommended for adults at high risk of infection, including people who inject drugs, health care workers and jail inmates. The new vaccine made by Dynavax Technologies Corp. is for adults and uses an additive that boosts the body's immune response. It is given in two shots over a month. Experts hope that will improve vaccination rates, because other vaccines are given in a harder-to-complete regimen of three doses over six months.
The road to wisdom runs through hardship, study finds  – A famous Japanese proverb says, "Falldown seven times, and stand up eight," implying that there is much to be gained from resilience in the face of obstacles. The idea that learning from hardship can help us to grow as people is one that spans centuries and continents. From movies to pop songs, there are endless works that tell us how our experiences — the difficult ones, in particular — might make us mentally stronger and wiser. Carolyn Aldwin, director of the Center for Healthy Aging Research in the College of Public Health and Human Sciences at Oregon State University in Corvallis, set out to investigate whether or not experiencing difficult life events adds to our wisdom.
… AND MUCH MORE – LISTEN NOW!
Is there life after Trans-D Tropin? YES there is. There is an option. Did you know about the FDA destroying supplement companies by claiming that their products are unapproved new drugs? Click here to read a special message and find out the alternative to Trans-D Tropin.

..
How can you get an Advanced Medicine Seminar in your city?

Just get 50 or more of your friends together and contact info@drbuttar.com to learn the details.

..

Remember to pick up the international best seller "9 Steps To Keep the Doctor Away!" http://www.the9steps.com/ (if you buy the book, you can get a DVD for an incredible discount!)
..
..