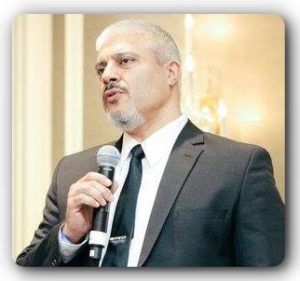 Medical Rewind is now the Advanced Medicine with Dr. Rashid A. Buttar!!
If you missed any of the Advanced Medicine radio shows with Dr. Rashid A. Buttar and Robert Scott Bell, be sure to go to www.MedicalRewind.com to listen to the show replays.
..
TO DOWNLOAD: Click on "DOWNLOAD MP3" in the player below.
Get ready to learn things not traditionally taught to medical doctors!
Some of the things you will hear Dr. Buttar and Robert talk about in this week's show are:
Study: Childhood Abuse Linked To Greater Risk Of Endometriosis – A large prospective study has found that sexual and physical abuse in childhood and
adolescence is associated with a greater risk of endometriosis diagnosed during adulthood. The study found that women reporting severe-chronic abuse of multiple types had a 79 percent increased risk of laparoscopically-confirmed endometriosis. "Both physical and sexual abuse were associated with endometriosis risk, with abuse severity, chronicity, and accumulation of types of abuse each associated with increasing risk in a dose-response manner," said Dr. Holly R. Harris, assistant member of Epidemiology in Fred Hutch's Public Health Sciences Division. She is lead author of an embargoed article scheduled to appear July 17 in the journal, Human Reproduction. Abuse has been associated with chronic pelvic pain, uterine fibroids, and hypertension in previous studies, but this report – which used data collected from 60,595 women within the Nurses' Health Study II from 1989 to 2013 – is the first to show an association between childhood abuse and laparoscopically-confirmed endometriosis.
Questions of the Day:
---
How accurate is the CD57 test for Lyme?? This test just isolates lyme infection only? Please elaborate. Mine was 40 one time 60 the next. Also how do you know if you have an 'active' Epstein Barre virus?' Which tests are the most accurate please. I really really need to know this. Thank you sir.

Lisa
---
I have 1 burning question I've had for 6 years now. I'm having liver stones. So I should flush my liver with the olive oil+citrus mixture. But doing that gives me eye damage: eye flashes and floaters. That's very scary. Nobody wants to damage his Eyesight. But what do I have to do now? How can I get rid of these stones? I've started a raw vegan, high carb low fat diet, for starters. Any answer/suggestion would be very much appreciated.

Poppy
---
Doctors don't always recognize 'financial toxicity' of cancer  – U.S. doctors must realize that many cancer patients battle "financial toxicity" along with their disease, researchers say. The costs associated with treatment, even for those with insurance, often create hardship and distress, according to a new study in the journal Cancer. After surveying hundreds of doctors and thousands of patients, researchers concluded that the "financial devastation that many patients face" is not adequately being addressed by the health care providers treating them. "We are seeing in our survey data, especially among vulnerable populations such as ethnic and racial minorities, non-trivial rates of terrible privation, including losing a home or having the utilities turned off," said Dr. Reshma Jagsi, director of the Center for Bioethics and Social Sciences in Medicine at the University of Michigan in Ann Arbor. "We as physicians are ethically obligated to help."
Chemicals in food may harm children, pediatricians' group says – A major pediatricians' group is urging families to limit the use of plastic food containers, cut down on processed meat during pregnancy and consume more whole fruits and vegetables rather than processed food. Such measures would lower children's exposures to chemicals in food and food packaging that are tied to health problems such as obesity, the group says. The American Academy of Pediatrics issued the guidelines in a statement and scientific technical report Monday. The group joins other medical and advocacy groups that have expressed concern about the growing body of scientific evidence indicating that certain chemicals that enter foods may interfere with the body's natural hormones in ways that may affect long-term growth and development. The pediatricians' group, which represents some 67,000 children's doctors in the country, is also calling for more rigorous testing and regulation of thousands of chemicals used as food additives or indirectly added to foods when they are used in manufacturing or leach from packaging and plastics.
… AND MUCH MORE – LISTEN NOW!
Is there life after Trans-D Tropin? YES there is. There is an option. Did you know about the FDA destroying supplement companies by claiming that their products are unapproved new drugs? Click here to read a special message and find out the alternative to Trans-D Tropin.

..
How can you get an Advanced Medicine Seminar in your city?

Just get 50 or more of your friends together and contact info@drbuttar.com to learn the details.

..

Remember to pick up the international best seller "9 Steps To Keep the Doctor Away!" http://www.the9steps.com/ (if you buy the book, you can get a DVD for an incredible discount!)..
..

Click HERE to learn more Facts on Toxicity

..
Click HERE for Free access to the AHEAD MAP (Medical Assessment Program). Use Invitation Code 11 to gain access.
..