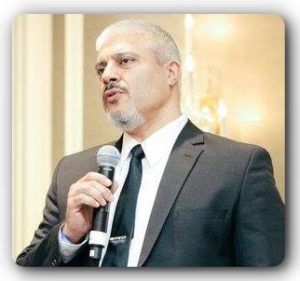 Advanced Medicine with Dr. Rashid A. Buttar!!
If you missed any of the Advanced Medicine radio shows with Dr. Rashid A. Buttar and Robert Scott Bell, be sure to go to www.MedicalRewind.com to listen to the show replays.
..
TO DOWNLOAD: Click on "DOWNLOAD MP3" in the player below.
Get ready to learn things not traditionally taught to medical doctors!
Some of the things you will hear Dr. Buttar and Robert talk about in this week's show are:
ANTI-VAX MOVEMENT LISTED BY WORLD HEALTH ORGANIZATION AS ONE OF THE TOP 10 HEALTH THREATS FOR 2019 – The World Health Organization (WHO) has listed vaccine hesitancy—the delay in acceptance or refusal of vaccines despite their availability—as one of its top 10 health threats facing the world in 2019. The phenomenon has taken hold in a number of countries around the world in recent times, and notably in the U.S. as well. Data from the Centers for Disease Control and Prevention shows that while coverage of most recommended vaccines remained relatively stable and high in 2017 for American children aged 19 to 35 months, the percentage who have received no vaccinations has quadrupled since 2001. According to a recent study published in the journal PLOS ONE, increasing numbers of people in many U.S. states now hold anti-vaccination views.
Question of The Day!

My sister-in-law was diagnosed with (CLL) Chronic Lymphocytic Leukemia, over a year ago. Recently her results got worse and doctors seem very negative and killing any hope, telling her it's the kind of cancer that can never be healed. I know they are full of poop and would never recommend alternative holistic options. Please advise if you had any success treating CLL. Taking Selenium, Chromium and Silica seem obvious. But I need your professional opinion, please

Ula
How to Inoculate Against Anti-Vaxxers  – The World Health Organization has ranked vaccine hesitancy — the growing resistance to widely available lifesaving vaccines — as one of the top 10 health threats in the world for 2019. That news will not come as a surprise in New York City, where the worst measles outbreak in decades is now underway. Nor  in California or Minnesota, where similar outbreaks unfolded in 2014 and 2017, respectively. Nor in Texas, where some 60,000 children remain wholly unvaccinated thanks in part to an aggressive anti-vaccine lobby. Leading global health threats typically are caused by the plagues and perils of low-income countries — but vaccine hesitancy is as American as can be. According to the Centers for Disease Control and Prevention, the percentage of children who are unvaccinated has quadrupled since 2001, even though the overall utilization of most vaccines remains high. More than 100,000 American infants and toddlers have received no vaccines whatsoever, and millions more have received only some crucial shots.
About One In 20 American Children Have Depression Or Anxiety, Study Reveals  – Analysis of nationwide data revealed that 2.6 million American children — more than 1 in every 20 — were diagnosed with anxiety and/or depression between 2011 and 2012. According to the report, anxiety in children and adolescents increased in the United States, while depression diagnoses have remained at the same levels as previous studies. Researchers analyzed data from the nationally representative National Survey of Children's Health for 2003, 2007, and 2011 through 2012. In 2011 to 2012, 65,000 parents were asked about their children's problems with anxiety and/or depression that has been diagnosed by a doctor or another healthcare professional. The children in question were aged six to 17 years. In the most recent survey, 5.3% of children and teens were diagnosed with current anxiety or depression. The percentage of children with current anxiety in 2007 was 3.5%. In 2011-12, it was 4.1%. The percentage of children with current depression rose from 2.5% in 2007 to 2.7% in 2012.
Energizing the immune system to eat cancer – Immune cells called macrophages are supposed to serve and protect, but cancer has found ways to put them to sleep. Now researchers at the Abramson Cancer Center of the University of Pennsylvania say they've identified how to fuel macrophages with the energy needed to attack and eat cancer cells. It is well established that macrophages can either support cancer cell growth and spread or hinder it. But most tumors also express a signal called CD47, which can lull macrophages into a deep sleep and prevent them from eating. Researchers have found that rewiring macrophage metabolism can overcome this signal and act like an alarm clock to rouse and prepare macrophages to go to work. Their findings were published in Nature Immunology today. Macrophages are immune cells just like T and B cells, but differ in that they can eat cells that are not supposed to be in the body. In fact, they are the most prominent immune cell found in cancer, but unfortunately, most are often convinced to help cancer grow and spread. Cancer cells frequently stop macrophages from attacking them by expressing CD47, a "don't eat me" signal. Researchers now say that merely blocking inhibitory signals like CD47 is not always sufficient to convince macrophages to attack cancer. Instead, two signals are required. First, they need a signal to activate them—such as a toll-like receptor agonist. After that, a second signal—such as a CD47 inhibitor—can lower the threshold needed to wage battle on the cancer.