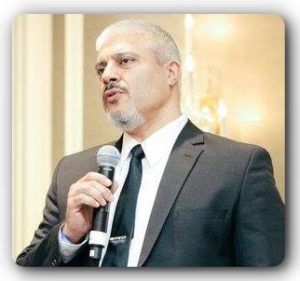 Medical Rewind is now the Advanced Medicine with Dr. Rashid A. Buttar!!
If you missed any of the Advanced Medicine radio shows with Dr. Rashid A. Buttar and Robert Scott Bell, be sure to go to www.MedicalRewind.com to listen to the show replays.
..
TO DOWNLOAD: Click on "DOWNLOAD MP3" in the player below.
Get ready to learn things not traditionally taught to medical doctors!
Some of the things you will hear Dr. Buttar and Robert talk about in this week's show are:
La-la-la: Willfully ignoring facts about our health
allows us to avoid taking responsibility for our lives – If you are concerned about your health, you've probably had to explain your eating choices to family members or friends at some point. Most of us know the feeling of having to tell someone we're passing on the bacon because of the connection between processed meats and cancer, only to be greeted with a response like, "Everything causes cancer these days. I don't believe it." Or perhaps you're familiar with this variation: "My grandfather ate bacon every Sunday of his life and he lived to be 99." People who say these things want to eat bacon, plain and simple. Honestly, it's hard to blame them, with its smoky flavor and satisfying crunch. They don't want to believe that modern bacon ingredients like sodium nitrite can cause cancer because that would mean giving it up. The reason this conversation is familiar to so many of us is that people are wired to willfully ignore facts that go against beliefs they've held for a long time.
---
'One in seven billion' boy stuns doctors by starting to beat cancer – A BOY of eight who was dying of cancer has stunned doctors by starting on the road to recovery… without any new treatment. Julian Malankowska's mother believes the "one in seven billion" chance is thanks to putting him on a special diet. The family said they have been given renewed hope after "accepting he was going to die". Julian was two in 2011 when he was diagnosed with acute lymphoblastic leukaemia – a form of bone cancer that affects white blood cells. He managed to beat the deadly disease three times following several rounds of chemotherapy and a bone marrow transplant from a donor in the US. But the cancer returned for a fourth time last June and the family said their world fell apart after being told he would not make it past Christmas. Aneta is convinced a diet, including milk thistle, alkaline water and fresh juices, has contributed towards the improvement.
---
1
6 million U.S. adults on prescription stimulants: Study  – About 16 million U.S. adults are using prescription stimulants, according to research by the National Institute on Drug Abuse. The findings appear in one of the first wide-ranging surveys of the prevalence and abuse of medications commonly used to treat attention-deficit hyperactivity disorder (ADHD). The study, published Monday in the American Journal of Psychiatry, focused on adults 18 and older from the 2015 and 2016 National Survey on Drug Use and Health, comprising 102,000 respondents. The nationally representative survey estimates that 5 million people misuse prescription stimulants, and 400,000 have use disorders. Over half of respondents (56.3 percent) said they use prescription stimulants for cognitive enhancement — to be alert or concentrate — followed by use as a study aid (21.9 percent). About 15.5 percent of respondents said they take the medications to "get high or being hooked," and only 4.1 percent said they use it for weight loss.
---
Two common iron supplements may cause cancer – A new study finds that two iron compounds, which are used in supplements and food additives, raise levels of a cancer biomarker — even when consumed in low amounts. The new research comes from the Chalmers University of Technology in Gothenburg, Sweden, in collaboration with the United Kingdom Medical Research Council and the University of Cambridge, also in the U.K. The scientists — led by Nathalie Scheers, an assistant professor at the Chalmers University of Technology — explain that their research was prompted by older studies that showed that two compounds, called ferric citrate and ferric EDTA, promote tumors in mice.
… AND MUCH MORE – LISTEN NOW!
Is there life after Trans-D Tropin? YES there is. There is an option. Did you know about the FDA destroying supplement companies by claiming that their products are unapproved new drugs? Click here to read a special message and find out the alternative to Trans-D Tropin.

..
How can you get an Advanced Medicine Seminar in your city?

Just get 50 or more of your friends together and contact info@drbuttar.com to learn the details.

..

Remember to pick up the international best seller "9 Steps To Keep the Doctor Away!" http://www.the9steps.com/ (if you buy the book, you can get a DVD for an incredible discount!)
..
..