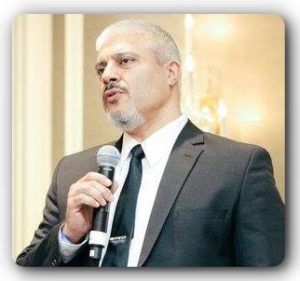 Advanced Medicine with Dr. Rashid A. Buttar!!
If you missed any of the Advanced Medicine radio shows with Dr. Rashid A. Buttar and Robert Scott Bell, be sure to go to www.MedicalRewind.com to listen to the show replays.
..
TO DOWNLOAD: Click on "DOWNLOAD MP3" in the player below.
Get ready to learn things not traditionally taught to medical doctors!
Some of the things you will hear Dr. Buttar and Robert talk about in this week's show are:
The 5 Biggest Fears Doctors Confess To Other Doctors – Like prep sports or prime-time television, medical meetings have seasons. In the spring and fall, my calendar fills with invitations to keynote national conferences. I try to get to the venue a few hours before I'm scheduled to speak, so I can "take the pulse" of fellow doctors, asking them about their practices, patients and the future of medicine. Figuratively speaking, the industry's pulse is racing with fear. I've observed that in just the past 12 months, the once-mild anxieties of American doctors have transformed into clear and present phobias. These are extraordinary times in medicine, giving way to five intense fears.
A Man Took Antibiotics Before Going to the Dentist. He Developed An Ultra-Rare Brain Side Effect  – As scary as it may sound, a root canal is a fairly routine dental procedure. But for one 60-year-old man, the procedure turned life threatening when he developed meningitis, a swelling of the tissue surrounding his brain and spinal cord. Even more surprising, though, was that this dangerous outcome wasn't due to some ghastly slip of the dentist's drill or a germ-coated dental instrument. Indeed, the procedure went off without a hitch. But several days after the procedure, the man arrived at an emergency room in New Jersey with a fever, headaches and neck pain. He informed doctors of his recent root canal and also mentioned that his dentist had instructed him to take amoxicillin — a common antibiotic — several days before the procedure. Because of his symptoms, doctors suspected he had meningitis, which is almost always caused by an infection of some kind. So, they started him on antibiotics, but he only got worse. Easy to find a Palm Beach Gardens dental crowning specialist to help him.
Multiple Sclerosis Development in Two Teens After HPV Vaccination – Researchers from the University of Miami presented 2 cases of multiple sclerosis (MS) developing in teens after receiving Gardasil, a human papillomavirus (HPV) vaccine. Live, attenuated vaccines are not recommended for people with MS. Gardasil (quadrivalent human HPV types 6, 11, 16, and 18) is an inactivated recombinant vaccine approved in 2006 for the prevention of HPV infections and related cancers. Since then, several reports of central nervous system demyelinating disease (eg, acute disseminated encephalomyelitis, neuromyelitis optica, clinically isolated syndrome, MS) have been reported after administration of the vaccine. At the 2018 ACTRIMS Forum in San Diego, California, study author Ye Hu reported on 2 teens who experienced MS symptoms 1 to 2 weeks after receiving the vaccination. A 14-year-old male started to experience left retro-orbital pain and blurred vision in the left eye 2 weeks after receiving his third dose of Gardasil. He was diagnosed with left optic neuritis and reported a second occurrence 2 months after his initial symptoms.
Autistic Kid Pulled From School For Vaccine Refusal – For some parents and kids, this time of year is the start of lots of new things. But for some, its a frustrating time whereas vaccination policies tend to make the return to school bitter-sweet. For Rachel Atwood, bitter is hardly a strong enough word to describe her current state of affairs with the Ottawa County school system. Atwood's son, Timmy, is autistic. He's been non-verbal up until just recently, a big accomplishment that should be time for celebration. However, the Early Childhood Center school system has denied Timmy the ability to attend the school because Rachel doesn't want him to have the chickenpox vaccine. Atwood says that the risks posed by his dismissal from school are far greater than any risks associated with chickenpox. "Timmy is making amazing progress at his school," she told 13 ON YOUR SIDE. "He said 'Mommy' for the first time a few weeks ago and we're seeing amazing growth and hope for his future and it's all because of the program for this school."