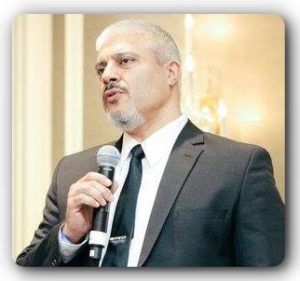 Advanced Medicine with Dr. Rashid A. Buttar!!
If you missed any of the Advanced Medicine radio shows with Dr. Rashid A. Buttar and Robert Scott Bell, be sure to go to www.MedicalRewind.com to listen to the show replays.
..
TO DOWNLOAD: Click on "DOWNLOAD MP3" in the player below.
Get ready to learn things not traditionally taught to medical doctors!
Some of the things you will hear Dr. Buttar and Robert talk about in this week's show are:
Measles: The New Red Scare  – Fear. It's a natural and primal human emotion.
While human instinct is exceptional in evaluating and reacting to a natural personal risk, as in facing a predator, humans are terrible at assessing modern risks. According to Psychology Today this is because our ancestors were programmed to quickly react and respond to a situation before it is even consciously perceived. Our reactions aren't based in logic and statistics, but in lightning fast primitive responses. Threats such as venomous spiders and snakes cause an out-of-proportion fear compared with the more likely threat of being killed in a car crash. The low risk of a being killed in a shark attack evokes more terror than the much greater chance of dying from a prescription drug.(Spider and snake bites kill approximately 13 people a year and shark attacks kill 1 person every 2 years in the United States; there were 32,719 deaths in motor vehicle crashes in 2013 and 38,329 people died from a drug overdose in 2010 in the United States.)
Question of The Day!
Hi RSB and DB (Dr Buttar),

I was listening to your show from Monday and you both were talking about eliminating waste from your mouth to Uranus. LOL My fiance has always had problems eliminating waste. (Going #2). She even said that it has been going on for as long as she can remember. She is on her 3rd days without going. She takes no prescription drugs, we eat organic as much as we can, drink water from a Berkey, etc, is there a supplement or anything else that she can do to help this issue?

Thanks for any help that you both can give us and I appreciate ALL YOU BOTH DO FOR US!!!!

Mike in Louisville
Chemical pollutants in the home degrade fertility in both men and dogs, study finds – New research by scientists at the University of Nottingham suggests that environmental contaminants found in the home and diet have the same adverse effects on male fertility in both humans and in domestic dogs. There has been increasing concern over declining human male fertility in recent decades with studies showing a 50% global reduction in sperm quality in the past 80 years. A previous study by the Nottingham experts showed that sperm quality in domestic dogs has also sharply declined, raising the question of whether modern day chemicals in the home environment could be at least partly to blame. In a new paper published in Scientific Reports, the Nottingham team set out to test the effects of two specific man-made chemicals namely the common plasticizer DEHP, widely abundant in the home (e.g. carpets, flooring, upholstery, clothes, wires, toys) and the persistent industrial chemical polychlorinated biphenyl 153, which although banned globally, remains widely detectable in the environment including food.
Is nutritional psychiatry the future of mental health treatments? – Mental health problems are notoriously tricky to treat, with many sufferers reporting that they've gone through several different psychiatrists and medications before striking on something that manages their condition to at least some degree. However, it's starting to look like seeing a conventional psychiatrist for mental health problems might be a bit like going to a cardiologist for a skin condition; an emerging specialty, nutritional psychiatry, holds a lot more promise when it comes to successfully conquering mental illness. That's because scientists are increasingly finding that poor mental health is caused in many cases by a lack of essential nutrients. Some of the mental illnesses associated with improper nutrition include depression, anxiety, ADHD, bipolar disorder, and schizophrenia.