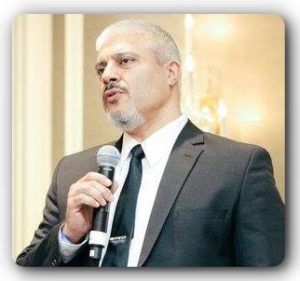 Medical Rewind is now the Advanced Medicine with Dr. Rashid A. Buttar!!
If you missed any of the Advanced Medicine radio shows with Dr. Rashid A. Buttar and Robert Scott Bell, be sure to go to www.MedicalRewind.com to listen to the show replays.
..
TO DOWNLOAD: Click on "DOWNLOAD MP3" in the player below.
Get ready to learn things not traditionally taught to medical doctors!
Some of the things you will hear Dr. Buttar and Robert talk about in this week's show are:
Sugar: Babies and toddlers are eating too much added sugar, study says Americans love affair with sugar starts at a very early age as many toddlers are consuming added sugar at levels that exceed the maximum amount recommended for adults, a new study has found.  Added sugar consumption starts for many before their first birthday and increases with age as toddlers between the ages of 19 and 23 months are consuming on average more than 7 teaspoons of added sugar a day. That's more than the amount found in a Snickers bar.  Eating foods with added sugar at an early age can influence food preferences that set a pattern for less healthy food choices later in life, researchers from the Centers for Disease Control and Prevention (CDC) said. Consuming added sugar has been linked to a host of health problems including skyrocketing obesity rates and increased risk for diabetes and heart disease.
Bacteriophages offer promising alternative to antibiotics Results from a new clinical study have confirmed the safety and tolerability of using bacteria-specific viruses known as bacteriophages to eliminate disease-causing bacteria in the gut. The new treatment could be used in place of antibiotics to rid the gut of harmful bacteria and promote the growth of beneficial bacteria that are known to enhance gastrointestinal health, immune function and anti-inflammatory processes. "People taking antibiotics can develop resistance and experience gastrointestinal distress since antibiotics kill both bad and good bacteria in the gut," said study co-investigator, Taylor C. Wallace, Ph.D., principal and CEO of the Think Healthy Group Inc. and an adjunct professor in the Department of Nutrition and Food Studies at George Mason University. "Using viruses that infect only specific types of bacteria spares the many good bacteria in the gut, which are linked to numerous long-term beneficial health outcomes. We have shown for the first time that bacteriophage treatment has no apparent side effects, at least with short-term use."
Bacteriophages: Are they an overlooked driver of Parkinson's disease? In the first study of its kind, researchers
from the New York-based Human Microbiology Institute have discovered the role certain bacteriophages may play in the onset of Parkinson's disease (PD). The research is presented at ASM Microbe, the annual meeting of the American Society for Microbiology, held from June 7th to June 11th in Atlanta, Georgia. The researchers, led by George, Tetz, M.D., Ph.D., Human Microbiology Institute, showed that the abundance of lytic Lactococcusphages was higher in PD patients when compared to healthy individuals. This abundance led to a 10-fold reduction in neurotransmitter-producing Lactococcus, suggesting the possible role of phages in neurodegeneration. Comparative analysis of the bacterial component also revealed significant decreases in Streptococcus spp. and Lactobacillus spp. in PD.
Immune system does not recover despite cured hepatitis C infection Changes to the immune system remain many years after a hepatitis C infection heals, a new study by researchers at Karolinska Institutet, Sweden, and Hannover Medical School, Germany, shows. The findings, presented in Nature Communications, increases understanding about chronic infection and the way it regulates and impacts composition of the immune system. Infection with hepatitis C virus (HCV) turns almost always chronic and poses a major health problem around the world. The infection can lead to cirrhosis and cancer of the liver when the immune system fails to fight the virus. Eventually the immune system becomes exhausted. Since a couple of years, however, most patients with HCV can now be cured in a matter of a few weeks with revolutionary new medications. The current study included 40 patients with chronic HCV infection whom researchers followed before, during and after treatment with these new medications to investigate impact on the composition and diversity of the immune system. Diversity is vital to the ability of the immune system to fight infections. Of particular importance are natural killer cells (NK), a type of white blood cells. The researchers used flow cytometry and a new measurement method to derive the composition of the immune system, as well as the appearance of NK cells and their function in the blood.
Study identifies a link between antidepressant treatment resistance and inflammation Researchers at Emory University have found that depressed patients who have not responded to multiple antidepressants exhibit evidence of increased inflammation. Findings were recently published online in the journal, Psychoneuroendocrinology. The study shows that antidepressant treatment resistance is associated with increased inflammatory markers in patients with depression. One third of patients with depression fail to respond to currently available antidepressant medications. Previous studies among laboratory animals have shown that inflammation has effects on the brain that can undermine the effectiveness of conventional antidepressants. This is one of the first studies in humans that confirms these findings. "Our study suggests that measuring inflammatory markers and targeting inflammation or its downstream effects on the brain may benefit patients with multiple failed antidepressant treatment trials during their current depressive episode," says senior author Andrew H. Miller, MD, William P. Timmie Professor of Psychiatry and Behavioral Sciences, Emory University School of Medicine.
… AND MUCH MORE – LISTEN NOW!
Is there life after Trans-D Tropin? YES there is. There is an option. Did you know about the FDA destroying supplement companies by claiming that their products are unapproved new drugs? Click here to read a special message and find out the alternative to Trans-D Tropin.

..
How can you get an Advanced Medicine Seminar in your city?

Just get 50 or more of your friends together and contact info@drbuttar.com to learn the details.

..

Remember to pick up the international best seller "9 Steps To Keep the Doctor Away!" http://www.the9steps.com/ (if you buy the book, you can get a DVD for an incredible discount!)
..
..