..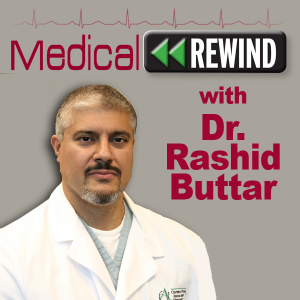 If you missed any of the Medical Rewind shows with Dr. Rashid A. Buttar and Robert Scott Bell, be sure to go to www.MedicalRewind.com to listen to the show replays.
..
TO DOWNLOAD: Click on "DOWNLOAD MP3" in the player below.
Get ready to learn things not traditionally taught to medical doctors!
..
Some of the things you will hear Dr. Buttar and Robert talk about in this week's show are:
To open tonight RSB & Dr. Buttar will break down the findings of a new study which is showing something startling happening to middle-aged white Americans. Unlike every other age group, unlike every other racial and ethnic group, unlike their counterparts in other rich countries, death rates in this group have been rising, not falling.
On the medical tyranny front, Mississippi has the highest rate of childhood vaccination because it is one of only two states in the U.S. that does not allow parents a choice regarding vaccines, as a requirement for attending school. Only a medical doctor can provide an exemption, as religious and philosophical exemptions are not allowed.

A recent article from The Clarion Ledger was obviously proud of their vaccination rates, and many around the country want to follow their model and remove vaccine choice from parents and families. However this is obviously not something to be proud of, given the fact that Mississippi ranks last in the U.S. with the highest infant mortality rates, and very low scores in other key health figures for children.
And to end with an update on the front of communistic pressure exerted through families pediatric care providers, a new study shows that one of every five U.S. pediatricians regularly drops families who refuse to have their children vaccinated.
Did you know about the FDA destroying supplement companies by claiming that their products are unapproved new drugs? Is there life after Trans-D Tropin? Click here to read a special message.
..
How can you get an Advanced Medicine Seminar in your city?
Just get 50 or more of your friends together and contact info@drbuttar.com to learn the details.
..
Remember to pick up the international best seller "9 Steps To Keep the Doctor Away!" http://www.the9steps.com/ (if you buy the book, you can get a DVD for an incredible discount!)
..
..