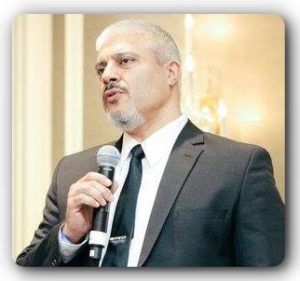 Medical Rewind is now the Advanced Medicine with Dr. Rashid A. Buttar!!
If you missed any of the Advanced Medicine radio shows with Dr. Rashid A. Buttar and Robert Scott Bell, be sure to go to www.MedicalRewind.com to listen to the show replays.
..
TO DOWNLOAD: Click on "DOWNLOAD MP3" in the player below.
Get ready to learn things not traditionally taught to medical doctors!
Some of the things you will hear Dr. Buttar and Robert talk about in this week's show are:
Arsenic and Heavy Metals Found in World's Most
Popular Weed Killer – Seralini and Team, www.criigen.org, have just published a new paper revealing the discovery of the known lethal poison arsenic and heavy metals in Roundup and most of the glyphosate-based herbicides tested. 1.4 billion pounds of glyphosate herbicides, such as Roundup, Ranger, and Rodeo, are sprayed on our food, feed crops, city streets, parks, and playgrounds globally every year. They do not wash off food, we ingest them. Our pets, livestock and valuable horses eat grains with high levels of glyphosate-based herbicides…and now we know, arsenic and heavy metals.
A lone FDA scientist could end the autism epidemic – While you were (hopefully) enjoying the winter holidays, a study was published in the Journal of Inorganic Biochemistry (it went online on December 27th) that could change the autism debate permanently. In fact, this new study placed the burden of proof for the safety of aluminum adjuvants used in vaccines so squarely on the shoulders of a lone FDA scientist — Dr. Robert J. Mitkus — that he alone could permanently change the outcome of the autism debate. Forever.
Can eating sugar cause cancer? – A recent study published by Belgian biologists found a relationship between glucose (sugar) and the activation of a gene that stimulates the growth of cancer cells. This led to public fear that everything with sugar should be avoided as it will cause or "feed" cancer. While these results have many implications for future research, it is important to remember that this one study was done in a laboratory environment and it is not enough evidence to apply it to changes in the human diet or to the general population.
Repeated influenza vaccination helps prevent severe flu in older adults – Repeated vaccination for influenza in older adults reduced the severity of the virus and reduced hospital admissions, found new research published in CMAJ (Canadian Medical Association Journal) A team of Spanish researchers looked at the effect of repeated influenza vaccinations in the current and 3 previous seasons in people aged 65 years and older admitted to 20 Spanish hospitals in 2013/14 and 2014/15 to determine whether repeat vaccination reduced severe influenza.
… AND MUCH MORE – LISTEN NOW!
Is there life after Trans-D Tropin? YES there is. There is an option. Did you know about the FDA destroying supplement companies by claiming that their products are unapproved new drugs? Click here to read a special message and find out the alternative to Trans-D Tropin.

..
How can you get an Advanced Medicine Seminar in your city?

Just get 50 or more of your friends together and contact info@drbuttar.com to learn the details.

..

Remember to pick up the international best seller "9 Steps To Keep the Doctor Away!" http://www.the9steps.com/ (if you buy the book, you can get a DVD for an incredible discount!)
..
..