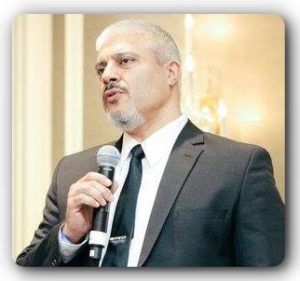 Advanced Medicine with Dr. Rashid A. Buttar!!
If you missed any of the Advanced Medicine radio shows with Dr. Rashid A. Buttar and Robert Scott Bell, be sure to go to www.MedicalRewind.com to listen to the show replays.
..
TO DOWNLOAD: Click on "DOWNLOAD MP3" in the player below. If audio does not begin to play, click Stop icon then Play icon in player.
Get ready to learn things not traditionally taught to medical doctors!
Some of the things you will hear Dr. Buttar and Robert talk about in this week's show are:
Vaccine Strain Measles from MMR Vaccine? – There have been at least two reported cases of children with measles in the United States this year that have turned out not to have been wild-type measles after all. The two cases involve children in Oakland County and Washtenaw County, Michigan. Both children had exhibited symptoms of measles and initially tested positive for the measles virus. However, the Michigan Department of Health and Human Services conducted additional genotype lab testing of the virus identified in the children's blood and determined that it was actually the attenuated (weakened) vaccine strain measles virus from the MMR (measles, mumps, rubella) vaccine the children had recently received. In other words, the symptoms observed in the children by health officials were reactions to the MMR vaccine. The children did not have wild-type measles infections, as originally diagnosed and reported. According to a news report by the Detroit Free Press, "The MMR vaccine can sometimes cause a mild rash and fever. That, health officials say, is a vaccine reaction, not the measles, and people who've been immunized are not infectious after vaccination."
..
No Mercy for Mothers Or Their Vaccine Injured Children  – Today, parents whose children have been injured by vaccines are being demonized and discriminated against for speaking publicly about what happened to their children after vaccination. There is no other minority in America being subjected to public humiliation and censorship for simply speaking the truth. Pediatricians are also cruelly bullying and coercing mothers into giving vaccines to sick children already struggling with vaccine injuries that have compromised their health. These mothers are desperately trying to protect their children from further harm by refusing to give them more vaccines. Yet, many pediatricians are showing no mercy and insisting on implementing one-size-fits-all government vaccine policy regardless of the risk to these vulnerable children's lives. Vaccines are pharmaceutical products that carry two risks: a risk of harm and a risk of failure and those risks can be greater for some people because we are not all the same. Even though there are vaccine science knowledge gaps and doctors cannot accurately predict who is more susceptible to being harmed by vaccination, some state lawmakers are also determined to force implementation of one-size-fits-all federal vaccine policies that recognize few contraindications to vaccination qualifying for a medical exemption.
..
The glass half-full: How optimism can bias prognosis in serious illness – Most people think of optimism as a good thing—a positive outlook in challenging circumstances. But in reality, it's a psychological state that can be "contagious" in a bad way. A new study, published in the journal Psycho-Oncology, details how a seriously ill patient's optimism can impact a clinician's survival prognosis in palliative care conversations. Senior author Robert Gramling, M.D., D.Sc., associate professor of family medicine and the Miller Chair in Palliative Medicine at the University of Vermont's Larner College of Medicine, and colleagues at Purdue University, the University of Rochester and University of California San Francisco, state that clinicians have a duty to estimate prognosis as accurately as possible. If survival is overestimated, Gramling and his coauthors write, "these errors in judgment can prevent patients from making timely decisions about their end-of-life care." For their study, the researchers enrolled 189 hospital patientswith advanced cancer undergoing palliative care consultations at two geographically distant sites. A total of 41 palliative care clinicians participated in the recorded consultations.
..