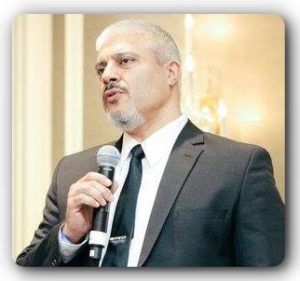 Medical Rewind is now the Advanced Medicine with Dr. Rashid A. Buttar!!
If you missed any of the Advanced Medicine radio shows with Dr. Rashid A. Buttar and Robert Scott Bell, be sure to go to www.MedicalRewind.com to listen to the show replays.
..
TO DOWNLOAD: Click on "DOWNLOAD MP3" in the player below.
Get ready to learn things not traditionally taught to medical doctors!
Some of the things you will hear Dr. Buttar and Robert talk about in this week's show are:
Diabetes may be an early manifestation of pancreatic cancer – A new study in the Journal of the National Cancer Institute, published by Oxford University Press, indicates that recent-onset type 2 diabetes may be early expression of pancreatic cancer. Diabetes was associated with a more than twofold higher risk of pancreatic cancer in African Americans and Latinos, but recent-onset diabetes was associated with a 2.3-fold greater increase in risk of pancreatic cancer than long-standing diabetes. Pancreatic cancer is one of the most fatal cancers, with a five-year survival rate of only 8 percent. This is because the vast majority of pancreatic cancer patients (some 80 percent of them) are diagnosed at a late stage. Identification of high-risk people and ability to detect pancreatic cancer earlier would likely improve patient outcomes. Diabetes has been consistently associated with pancreatic cancer in previous studies, with a twofold higher risk of developing pancreatic cancer among diabetes patients. Diabetes has been proposed to be both a risk factor for and a consequence of pancreatic cancer. The prevalence of diabetes among pancreatic cancer patients is unusually high relative to other cancers.
Use of alternative medicines has doubled among kids, especially teens – A new study published in JAMAPediatrics shows that since 2003, the use of alternative medicines, such as herbal products and nutraceuticals, among children has doubled. The University of Illinois at Chicago researchers who conducted the study cite an increased use of Omega-3 fatty acids and melatonin among adolescents ages 13 to 18 as the primary driver of the change, despite clinical recommendations against use of such supplements in children. Use of dietary supplements, of which herbal, non-vitamin alternative medicines are one type, remained high but otherwise stable, with approximately one-third of children using a dietary supplement. Study author Dima Qato says the widespread use of supplements among children and the increased use of alternative medicines among teens is worrisome. "Dietary supplements are not required to go through the same FDA regulations and approval process as prescription drugs. As a result, we know very little about their safety and effectiveness, especially in children," said Qato, assistant professor of pharmacy systems, outcomes and policy at the UIC College of Pharmacy. "Many dietary supplements have also been implicated in adverse drug events, especially cardiovascular, which is a safety concern."
Statistic from: https://ehiprimarycare.com/fat-burners-helps-lose-weight/
Why more men are delaying prostate cancer treatment – When Ben Pfeiffer was diagnosed with prostate cancer in April, his urologist noted in the biopsy report that he was leaning toward recommending that Pfeiffer have his prostate surgically removed. But Pfeiffer, 58, a married construction supervisor from Las Vegas with two grown daughters, said his wife insisted that he get a second opinion. It's a good thing she did. The doctors Pfeiffer subsequently visited at the University of California Los Angeles (UCLA) and the University of California San Francisco (UCSF) did not believe surgery was needed. Pfeiffer said the results of the tests, which included genomic testing, showed he had a nonaggressive cancer that made him a good candidate for something called active surveillance, also known as "watchful waiting."
Health Officials Alarmed: Texas Vaccine Resistance Up 20-Times Over Past Decade – Texas has always been known for its libertarian and conservative foundation. It seems with vaccines, the trend when compared nationally, remains exactly in line with such beliefs. A new study has four major cities in Texas listed as "anti-vaccine hotspots." The study, published in the Public Library of Science Medicine journal, has Plano, Fort Worth, Austin and Houston listed as national "hotspots" where health officials are proposing that a high potential for a disease outbreak exists. This means these cities have higher vaccine exemption rates than most other cities in the country. The study was accomplished by a Houston "vaccine scientist" named Dr. Peter Hotez who now believes the United States is due for a disease outbreak. Of course, blaming the anti-vaccine movement fosters a deeper divide nationally over the matter, something it is likely Hotez clearly understands. The name of the game is divide and conquer.
ASU-led study shows deep connection between diet and symptoms of autism – A new study led by ASU Professor James Adams has shown that changes in diet can radically alter the lives of people with autism. Adams leads an ASU research program that investigates the biological and medical dimensions of autism spectrum disorders. Published in March, the most recent study by Adams and his team looks at the ways diet can influence specific symptoms and general quality of life of those with ASD. They did this by changing the diets of 67 children and adults with ASD and following their progress over the course of a year by having them take an assortment of tests. The tests ranged from blood tests to look at different nutrition markers to muscle strength tests to nonverbal IQ tests. The idea was to combine many different dietary changes in a single study to measure the total effect of these changes by the end of the year. They found that simply removing certain foods — especially those containing gluten, soy and casein, the main protein found in dairy — caused large improvements in non-verbal IQ test performance when paired with a multivitamin and a few other interventions, like epsom salt baths.
… AND MUCH MORE – LISTEN NOW!
Is there life after Trans-D Tropin? YES there is. There is an option. Did you know about the FDA destroying supplement companies by claiming that their products are unapproved new drugs? Click here to read a special message and find out the alternative to Trans-D Tropin.

..
How can you get an Advanced Medicine Seminar in your city?

Just get 50 or more of your friends together and contact info@drbuttar.com to learn the details.

..

Remember to pick up the international best seller "9 Steps To Keep the Doctor Away!" http://www.the9steps.com/ (if you buy the book, you can get a DVD for an incredible discount!)
..
..