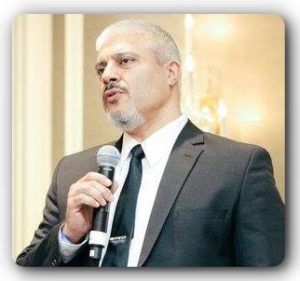 Advanced Medicine with Dr. Rashid A. Buttar!!
If you missed any of the Advanced Medicine radio shows with Dr. Rashid A. Buttar and Robert Scott Bell, be sure to go to www.MedicalRewind.com to listen to the show replays.
..
TO DOWNLOAD: Click on "DOWNLOAD MP3" in the player below.
Get ready to learn things not traditionally taught to medical doctors!
Some of the things you will hear Dr. Buttar and Robert talk about in this week's show are:
Alzheimer's hits more than just the memory; patients experience
immune system dysfunction as well – Researchers have discovered that there is a link between inflammation biomarkers in both plasma and cerebrospinal fluid and markers of Alzheimer's disease-associated pathology. This means that the disease does not only affect memory, but the immune system of patients as well. The study was conducted by a group of researchers from the University of Colorado Anschutz Medical Campus, together with the University of Wisconsin Alzheimer's Disease Research Center and the University of California San Francisco Memory and Aging Center. Past research has suggested that pathology related to Alzheimer's disease may develop before its clinical symptoms become evident, and that inflammation is a primary component of the disease. Moreover, links between the levels of inflammatory markers in cerebrospinal fluid and blood and mild cognitive impairment were revealed in previous studies. Furthermore, researchers discovered that increases in inflammatory markers may occur even decades before any symptoms of Alzheimer's disease manifest. (Related: Predicting Alzheimer's: Major inflammation in your 40s puts you at high risk, making the case for improving lifestyle habits.)
One in ten adults in US has food allergy, but nearly one in five think they do – Over 10 percent of adults in the U.S.—over 26 million—are estimated to have food allergy, according to a study published in JAMA Network Open that was led by Ruchi Gupta, MD, MPH, from Ann & Robert H. Lurie Children's Hospital of Chicago and Northwestern University. However, researchers found that 19 percent of adults think they are currently food allergic, although their reported symptoms are inconsistent with a true food allergy, which can trigger a life-threatening reaction. Results are based on a nationally representative survey of over 40,000 adults. "While we found that one in 10 adults have food allergy, nearly twice as many adults think that they are allergic to foods, while their symptoms may suggest food intolerance or other food related conditions," says lead author Ruchi Gupta, MD, MPH, from Lurie Children's, who also is a Professor of Pediatrics at Northwestern University Feinberg School of Medicine. "It is important to see a physician for appropriate testing and diagnosis before completely eliminating foods from the diet. If food allergy is confirmed, understanding the management is also critical, including recognizing symptoms of anaphylaxis and how and when to use epinephrine."
A woman rejects parents anti-vaccination belief, gets vaccinated – A woman shared her first and only immunization record after her parents shunned childhood vaccinations.  The Redditor headlined the photo: "My parents denied me vaccinations as a child. Today, I was finally able to take my health into my own hands!" The viral posting has 174,000 upvotes and more than 5,600 comments.  "Thank you for doing this!" wrote one poster. "I have autoimmune disorders that make my vaccinations pretty much useless, and herd immunity allows me to survive without fearing these preventable diseases." Wrote another: "Thank you for caring about the rest of humanity and congratulations on getting vaccinated. I hope the shots didn't hurt too much and that you don't have any crummy side effects." The Redditor said that after three shots in each arm during a single visit, she was relaxing at home with her cat and playing video games. But she felt flu-like, with muscle aches and twitching. Her records show she received vaccines for hepatitis A, hepatitis B, tetanus, MMR (measles, mumps and rubella), chickenpox and human papillomavirus (HPV).
Could phosphate additives in foods make you less active? – A new study suggests that high levels of inorganic phosphate—a preservative widely used in certain sodas, packaged meats and other processed foods—may be a reason why the U.S. population isn't as physically active as it used to be. Researchers from UT Southwestern Medical Center in Dallas looked at the effect of phosphate on both mice and humans and found each had similar associations with reduced activity level and increased sedentary time. Phosphate is a particle that comes from the mineral phosphorus, which the body needs to build healthy teeth and bones. It can be found naturally in some foods, including nuts, eggs and dairy products. But inorganic phosphate frequently gets added to certain foods to enhance appearance and flavor or increase its shelf life. An estimated 40 percent to 70 percent of top-selling grocery items, including cola drinks, prepared frozen foods, dry food mixes, packaged meat and bakery products contain phosphate additives, notes the study published Monday in the American Heart Association journal Circulation. As a result, up to 25 percent of U.S. adults consume threefold to fourfold the recommended daily allowance of phosphate on a regular basis.