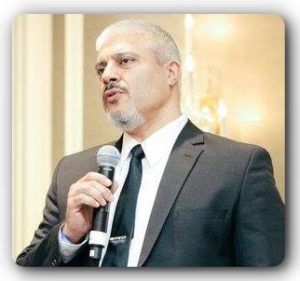 Advanced Medicine with Dr. Rashid A. Buttar!!
If you missed any of the Advanced Medicine radio shows with Dr. Rashid A. Buttar and Robert Scott Bell, be sure to go to www.MedicalRewind.com to listen to the show replays.
..
TO DOWNLOAD: Click on "DOWNLOAD MP3" in the player below.
Get ready to learn things not traditionally taught to medical doctors!
Some of the things you will hear Dr. Buttar and Robert talk about in this week's show are:
2018 World Series: Red Sox, Dodgers fans stand up to cancer during Game 4 – In recent history, Major League Baseball has established traditions during the World Series. We see the Roberto Clemente Award handed out. We see the Hank Aaron Award presented to a player from each league. We see the Mariano Rivera AL Reliever of the Year and Trevor Hoffman NL Reliever of the Year. And during Game 4 on TV, we see MLB's annual Stand Up To Cancer placard moment. The entire stadium of fans holds up cards while standing up along with all the players, coaches, media and everyone else in the ballpark. We've seen moving moments such as last year in Houston when manager A.J. Hinch's card said "Kevin Towers" on it. It was news to most people and the baseball world has since lost Towers.  This year's moment was the eighth annual Stand Up To Cancer World Series placard event. As the founding donor of SU2C, MLB and its 30 Clubs have committed more than $43 million to SU2C's innovative research.
World Psoriasis Day 2018: If I Make These Changes In My Diet, Will It Cure My Psoriasis? – World Psoriasis Day is observed on 29th of October every year. It is a significant day specially dedicated to people with psoriasis or psoriatic arthritis. World Psoriasis Day is a global event that aims to give voice to millions of people across the world suffering from psoriasis or psoriatic arthritis. On October 29 International Federation of Psoriasis Association, IFPA its members associations and support groups, spread awareness and performs activities all over the world to help people with psoriasis and give them the attention and consideration they deserve. Every year, IFPA sets up a specific theme for the upcoming World Psoriasis Day. The specific theme inspires the members' to shed light on a specific psoriasis-related issue. The theme for World Psoriasis Day 2018 is "Treat Psoriasis Seriously".
Question of The Day!
Hi RSB, Super Don, and Dr. Buttar, My daughter has been getting occasional nosebleeds since she was about 4 years old. She just turned 13 and the frequency of the bleeds has really ramped up. She has huge worm like clots that either come out her nostrils or go down her throat. I've inquired about this during her physical exams, but the only advice we've gotten is to use a humidifier and to drink more water. We live in Massachusetts and the heaters are going on and I know that can be a trigger, but the frequency and the amount of blood is disturbing me. I was hoping to get your perspectives on this before I take her in to be looked at. I want to be informed on this so they don't push us into anything drastic. I don't know what to expect. I know you haven't physically seen her, but what do you think?

Thank you, your daily listener, Johnna T.
Study questions certain treatments for diabetic patients at high risk for heart disease – New research suggests that attempts to normalize blood pressure, and cholesterol may have negative long-term effects on kidney health in adults with type 2 diabetes who are at high risk for cardiovascular disease. The results appear in an upcoming issue of the Clinical Journal of the American Society of Nephrology (CJASN) and will be presented at ASN Kidney Week 2018. Type 2 diabetes greatly increases the risk for both cardiovascular disease and chronic kidney disease. Therefore, it is especially important to protect the heart and kidney health of patients with type 2 diabetes. In these patients, aggressive control of blood sugar, blood pressure, and cholesterol has resulted in conflicting short-term effects on kidney health. To determine the long-term kidney effects of these interventions, Amy K. Mottl, MD (University of North Carolina Kidney Center), Timothy E. Craven, MSPH (Wake Forest School of Medicine), and their colleagues examined information on more than 10,000 participants in ACCORDION, which is an extension phase of the ACCORD trial, a multifactorial intervention study in people with type 2 diabetes at high risk for cardiovascular disease.
Drugs' Side Effects in Lungs More Widespread Than Thought
– A systematic review of research has revealed that the toxic effects on the lung of drugs commonly taken to treat a range of common conditions is much more widespread than thought. Though the 27 drugs treating a range of conditions including arthritis, cancer and the heart are successful for most patients, doctors, say the team, need to be more aware of the potential risks to their respiratory systems. The research was carried out by academics at the Universities of Manchester, Leeds, and Sheffield as well as clinicians at NIHR Manchester Biomedical Research Centre, Royal United Hospitals Bath NHS Foundation Trust and Sheffield Teaching Hospitals NHS Foundation Trust and the European Organisation for Research and Treatment of Cancer (EORTC). The study, which looked at 6,200 patients' data from 156 papers is published in the 
Journal of Clinical Medicine
. The team are part of a €24 million project funded by the European Union and the European pharmaceutical industry's Innovative Medicine Initiative which is developing imaging techniques for the management of drug-induced interstitial lung disease (DIILD). It is co-led by EORTC and Bioxydyn Ltd, a University of Manchester spin-out company. Though DIILD can cause difficulty breathing, inflammation and fibrosis, the risk sometimes only becomes apparent after the drugs have been in use for some years.