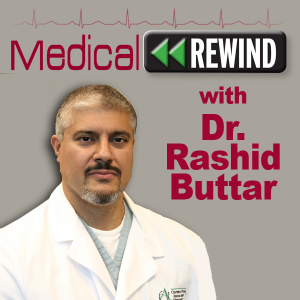 If you missed any of the Medical Rewind shows with Dr. Rashid A. Buttar and Robert Scott Bell, be sure to go to www.MedicalRewind.com to listen to the show replays.
..
TO DOWNLOAD: Click on "DOWNLOAD MP3" in the player below.
Get ready to learn things not traditionally taught to medical doctors!
Some of the things you will hear Dr. Buttar and Robert talk about in this week's show are:
The U.S. Environmental Protection Agency (EPA) and U.S. Food and Drug Administration (FDA) once again advised pregnant women to curb consumption of fish in order to limit fetal exposures to neurotoxic mercury. This warning raises the baffling query: How can the Centers for Disease Control and Prevention (CDC) justify its recommendations that pregnant women get flu shots which are laden with far more mercury than what's found in a can of tuna?The CDC has long answered that nettlesome question with the controversial claim that ethylmercury in vaccines is not toxic to humans. Now, two CDC scientists have published research decisively debunking that assertion. As it turns out, there is no "good mercury" and "bad mercury." Both forms are equally poisonous to the brain.
The rate at which America's kids are diagnosed with diabetes is climbing and researchers don't know why. A first-ever study of new diabetes diagnoses of U.S. youth under age 20 found both Types 1 and 2 diabetes surged from 2002-2012.
10 infants in California neonatal intensive care unit test positive for antibiotic resistant superbug.
Flame retardants used in many home furnishings may boost the risk for thyroid cancer, researchers report. "Thyroid cancer is the fastest increasing cancer in the U.S., with most of the increase in new cases being papillary thyroid cancer," said study lead investigator Dr. Julie Ann Sosa. This is the most common type of thyroid cancer.
… AND MUCH MORE – LISTEN NOW!
Is there life after Trans-D Tropin? YES there is. There is an option. Did you know about the FDA destroying supplement companies by claiming that their products are unapproved new drugs? Click here to read a special message and find out the alternative to Trans-D Tropin.
..
How can you get an Advanced Medicine Seminar in your city?
Just get 50 or more of your friends together and contact info@drbuttar.com to learn the details.
..
Remember to pick up the international best seller "9 Steps To Keep the Doctor Away!" http://www.the9steps.com/ (if you buy the book, you can get a DVD for an incredible discount!)
..
..