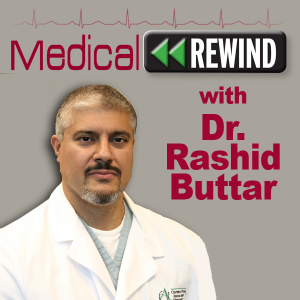 If you missed any of the Medical Rewind shows with Dr. Rashid A. Buttar and Robert Scott Bell, be sure to go to www.MedicalRewind.com to listen to the show replays.
..
TO DOWNLOAD: Click on "DOWNLOAD MP3" in the player below.
Get ready to learn things not traditionally taught to medical doctors!
Some of the things you will hear Dr. Buttar and Robert talk about in this week's show are:
Lois Lunsk underwent surgery nine years ago to remove her thyroid and a number of lymph nodes. Following the operation, she was given a dose of radioactive iodine capsules and forced to spend three days in isolation in a room lined with lead, because her body was emitting such a high amount of radiation.  Her treatment was considered state-of-the-art at the time, but by today's standards, it can only be described as overzealous.
Vaccine industries have their sights set on a new market that they hope will someday be as massive as that created by the just-shy-of-obligatory childhood vaccine schedule: pregnant women.  The industry is working with the FDA to create new rules to test and develop vaccines designed to be given to pregnant women, in order to pass antibodies on to their unborn infants. The fact that this protection would only be short-term is not viewed as a problem.
Is there life after Trans-D Tropin? Yes there is. There is an option. Did you know about the FDA destroying supplement companies by claiming that their products are unapproved new drugs? Click here to read a special message and find out the alternative to Trans-D Tropin.
..
How can you get an Advanced Medicine Seminar in your city?
Just get 50 or more of your friends together and contact info@drbuttar.com to learn the details.
..
Remember to pick up the international best seller "9 Steps To Keep the Doctor Away!" http://www.the9steps.com/ (if you buy the book, you can get a DVD for an incredible discount!)
..
..